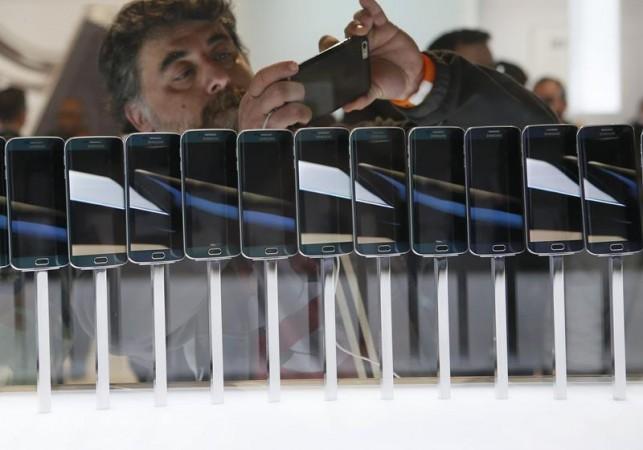 Galaxy S7 has made a stop at popular performance benchmarking site hinting that the soon-to-be launched Samsung flagship phone is a device to reckon with.
A Chinese Wiebo account holder has released the alleged Geekbench score-sheet of the Galaxy S7 running the Qualcomm's latest SoC (System on Chip) Snapdragon 820.
The Samsung device reportedly (courtesy, Tech Grapple) scored impressive 2,456 and 5423 points in single-core and multi-core tests.
On the other hand, Apple iPhone 6S Plus scores 4,351 in multi-core tests, less than 1,000 points as compared to the Samsung device. But, it came back stronger in terms of single-core test as it managed to nudge Galaxy S7 by 39 points. It scored 2,495 points.
In a related development, Samsung Galaxy S7's Exynos 8890 variant bound for emerging markets like India and some selects markets of Asia, is also monster of a device. The device scored a record breaking 1,03,692 points on AnTuTu benchmarking tests, reported GSM Arena
However, we hold our final judgement on the Galaxy S7's superiority over the rival devices untill the official launch. Samsung's phone tested on the Geekbench is a prototype.
Samsung Galaxy S7 is expected to be unveiled on 21 February, a day ahead of the Mobile World Congress (MWC) 2016 in Barcelona, Spain.
Expected features of Samsung Galaxy S7:
Samsung Galaxy S7, internally known as Project Lucky, is said to sport QHD (2560x1440p) display, Android 6.0 Marshmallow OS, 4GB RAM, 64GB in-built memory and USC Type-C port.
It is also expected to boast an advanced version of 3D Touch feature seen in current Apple iPhone 6S series.
Read more: Samsung Galaxy S7 tipped to boast more advanced display technology than iPhone 6S' 3D Touch
In terms of camera hardware, Samsung is expected to either use Sony's IMX300 sensor seen in Xperia Z5 series or go with the ½-inch lens boasting company's proprietary Samsung BRITECELL sensor with dual photo-diode technology.
Watch this space for more updates.