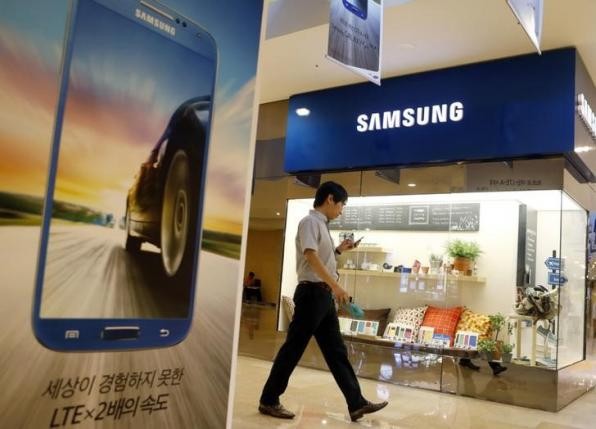 A few days back, we saw Galaxy S7 series with Snapdragon 820 processor getting benchmarked at Geekbench website. Now, performance scores of another Galaxy S7 variant featuring different chipset have been spotted on the same site.
Samsung device (code-name: SM-G930A), understood to be the Galaxy S7 (with Exynos 8890), scores an impressive single-core 2282 points, 919 more than Galaxy S7 (SM-G930A) with Snapdragon. In terms of multi-core tests, the former variant scored 4951, whereas the latter scored a tad more (4979).
Going by the leaked Geekbench scores (1, 2), it looks like both the Galaxy S7 series can be expected to perform almost equal despite featuring different chipsets. It is learnt that the devices tested on Geekbench 3 site are prototypes and Samsung is expected to make some changes to boost performance levels of both the phones.
In a related development, Samsung is planning to release Galaxy S7 series in Europe in the second week of March.
Popular gadget spy Shai Mizrachi has revealed, citing reliable sources, that the Samsung's new Galaxy S7 and S7 Edge will hit stores in Europe on 11 March. There is no proof to validate his claims, but going by his previous track record of predicting devices, we believe this to be a real deal.
Even US and Chinese markets are also slated to get Galaxy S7 series on the same aforementioned date, reported SamMobile.
Expected features of Samsung Galaxy S7 series:
The upcoming Samsung flagship phone is expected to come in two display variants -- Galaxy S7, having 5.1-inch flat screen panel with QHD (2560x1440p) resolution, and S7 Edge having bigger 5.5-inch QHD display with dual-curved screen.
They are said to come packed with 4GB RAM, 64GB inbuilt memory, 12MP camera with f/1.7 aperture and 5MP wide-angle front snapper.
Both Galaxy S7 and S7 edge are said to come in two SoC (System on Chip) variants depending on the region of sale. One will house the company's proprietary Exynos 8890 series Octa-core CPU and the other with have Qualcomm's 2.2GHz Snapdragon 820 series quad-core processor.
Read more: Samsung Galaxy S7 tipped to boast more advanced display technology than iPhone 6S' 3D Touch
Stay tuned for more updates.