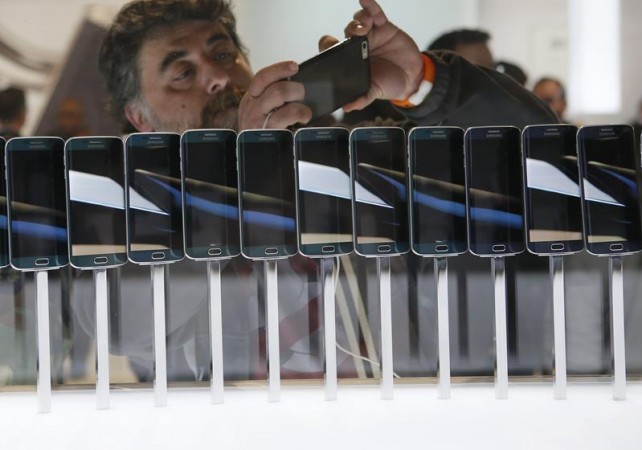 An online report states that the rumoured flagship smartphone Galaxy S7, which is said to be launched in early 2016, is expected to support super fast internet connectivity.
Online media house Digital Times, citing a company insider, has claimed that Galaxy S7 will house Samsung's proprietary modem with Cat. 12 LTE standard.
This means the new Samsung phone owners will be able to download a file with astronomical speed of 600mbps, that's double than that of the current flagship smartphone Galaxy S6 series' which can support 300mbps Internet speed.
Both Galaxy S7 variants -- one with Samsung Exynos 8890 Octa-core and another with Snapdragon 820 chipset -- are said to feature this modem, thus hinting that the S7 series shipped across the world will support Cat .12 LTE modem.
That being said, the Cat.12 LTE feature can come in handy only in a few select regions of the world as only a handful of markets like South Korea and some developed markets in Europe and America have the network infrastructure to support this technology.
Other expected features of Samsung Galaxy S7:
Word on the street is that Galaxy S7, which is internally known as Project Lucky, will come with an advanced version of 3D Touch feature seen in current Apple iPhone 6S series.
Read more: Samsung Galaxy S7 tipped to boast more advanced display technology than iPhone 6S' 3D Touch
It is also said to sport a QHD (2560x1440p) display, Android 6.0 Marshmallow OS, 4GB RAM, 64GB inbuilt memory and USC Type-C port.
As far as camera hardware is concerned, Samsung is still evaluating options whether to use Sony's IMX300 sensor seen in Xperia Z5 series or go with the ½-inch lens boasting company's proprietary BRITECELL sensor with dual photo-diode technology, reported SamMobile.
If all things fall into place, the Galaxy S7 is expected to be unveiled in January and hit stores in February. Watch this space for more updates.