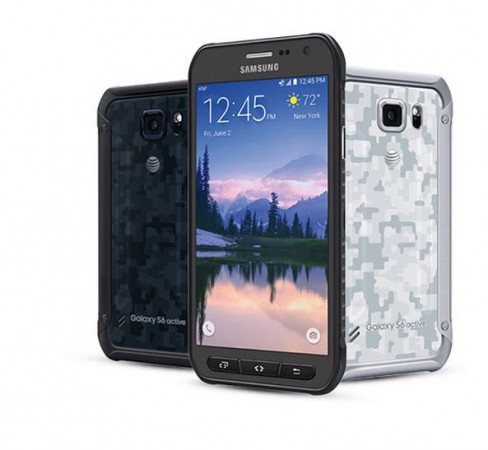 The features of Samsung's rumoured rugged flagship smartphone variant Galaxy S7 active have surfaced online ahead of its launch.
Popular Twitter spy Evan Blass (@evleaks), who claims to have the Galaxy S7 active's spec sheet, has revealed that the new device's design language is similar to its predecessor Galaxy S6 active. The phone's front panel will house three physical buttons (back, home and recent) and also features hard rubber-based bumps on all four corners for additional protection, while the rest of the edges look smooth. The only design change in the Galaxy S7 active is that it has been made bulky in terms of thickness and weight. It measures 9.9 mm in thickness, 1.3mm thicker than S6 active and weighs 185g, 15g more than its predecessor.
As far as internal hardware is concerned, it is almost the same as seen inside the original 2016 series flagship phone Galaxy S7. The rugged model sports a 5.1-inch QHD (2560x1440p) display and comes packed with Android 6.0.1 Marshmallow OS, Qualcomm Snapdragon 820 quad-core processor, 4GB RAM, a 12MP primary camera with dual-lens on the back and a 5MP snapper on the front. It is also said to house a massive 4000mAh battery, 1000mAh more than the original model.
Like S6 active, S7 active will boast water-and-dust proof certifications and is all but certain to be exclusive to AT&T in the U.S.
So far, Samsung has not responded to the speculations. We will be hearing more on Galaxy S7 active in coming days as the device is rumoured to make its debut on June 10.
Watch this space for more updates.