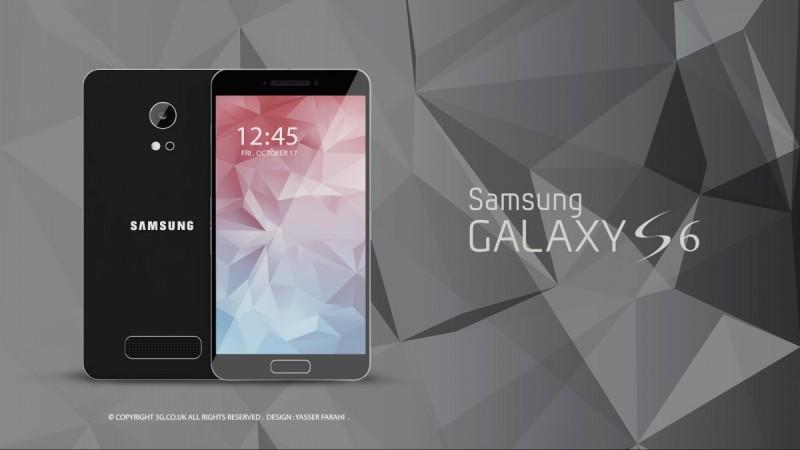 The flagship smartphone race is getting intense and tech companies are doing everything in their power to impress the audience.
Samsung, the world leader of smartphones, is trying to make up for its losses by carefully building its next flagship smartphone. According to a Korean report, sources have found that the Galaxy S6 and Galaxy S6 Edge will not feature a water-resistant chassis -- a significant downgrade from its current flagship. In return, the tech giant will offer some upgrades to make up for the downgrade.
Even though the company has tried to keep details under wraps, inside sources have slipped some essential information as the new smartphone is being produced. The latest in the rumor string reveals that Samsung will trade some features in favor of new and advanced ones.
Assuming the rumors are true, Samsung will have an upgraded fingerprint scanner much like the one found on Apple iPhones. This means, the Galaxy S6 will have a non-swipe fingerprint sensor to unlock the device, SamMobile exclusively reported.
It may seem like a good upgrade but failing the IP67 certification for water-resistance will surely be missed, especially after the Galaxy S5 and S5 Active had it. There is no specific reasoning for the downgrade but according to Phone Arena Samsung is trying to keep the productions costs at the down low by this move. This will help Samsung jolt huge profit margins, a logical step after a rough last year where its sales were 40% lower than the 2013 flagship.
There has been a development in the rumors about the flagship's specs. According to the most recent report by BGR, reliable sources found the device to feature a 5.1-inch display instead of 5.5 inches. The resolution will be matched to the most upcoming flagships this year at 1440 x 2560 pixels. Other details include an Exynos Octa-core chip to power the Galaxy S6 instead of a Qualcomm processor due to some malfunctioning during the tests. The Galaxy S6 is said to feature a 20-megapixel rear-facing camera, 5MP front snapper, 2,550mAh batter and Cat 6 4G LTE support.
There is a high possibility that Samsung will show off its new flagship at the upcoming Mobile World Congress 2015 event in Barcelona, which is to be held in March. The device will be powered by Android 5.0 Lollipop OS with an upgraded TouchWiz UI.