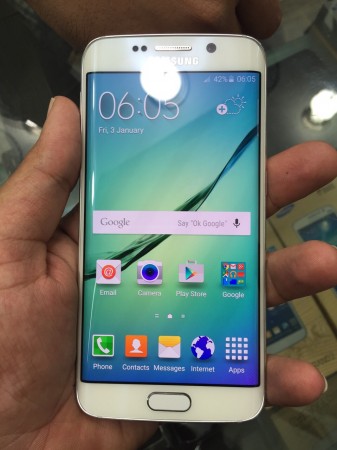 Samsung is trying really hard to keep its Galaxy S6 and Galaxy S6 Edge smartphones away from any sort of problems. By addressing issues before they are widely circulated, the Korean tech giant is keeping the reputation of its flagships' intact.
There were recent complaints by users about the memory management in the Galaxy S6 and Galaxy S6 Edge, to which Samsung swiftly responded saying a fix is underway.
Samsung opted for top-of-the-line specs while building its Galaxy S6 and Galaxy S6 Edge smartphones. Everything from the handsets' displays to processors and materials used in the manufacturing demonstrated Samsung's extreme steps in rejuvenating its brand image in the smartphone battle. Samsung also used the latest DDR4 RAM in its 2015 flagships that promises memory boost by up to 80%.. The massive 3GB RAM makes it easier for users to have a lag-free multi-tasking experience.
Sadly, the Galaxy S6 and S6 Edge did not stand up to Samsung's expectations. There are a lot of comments on XDA Developers forum threads that reveal the Galaxy S6 and S6 Edge smartphones are taking up most of the memory instead of liberating space. Some handsets were reportedly showing just 200-400MB of available RAM, which suggests that 2.5GB of RAM was being eaten up by system apps.
If you have been affected by high memory usage in the Galaxy S6 and Galaxy S6 Edge smartphones, Samsung's recent comment to a user in the UK should be comforting.
"Micro-updates are in the process of being rolled out to correct issues relating to device performance and stability Johan! Keep checking for these on your device via Settings > About device > Software update > Update now," Samsung UK wrote in a comment on Facebook, Android Community reports.