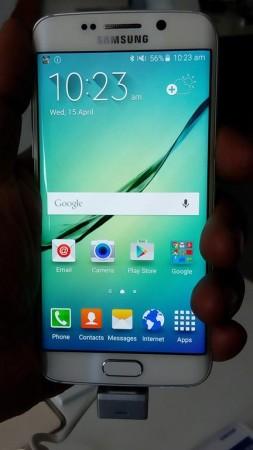 Samsung has successfully defended the false #bendgate claims concerning Galaxy S6 and S6 Edge, but the tech giant has some new issues at hand. Directly from some early adopters of Galaxy S6 and Galaxy S6 Edge, there are reports of battery drainage issues along with some Wi-Fi intermittency with the new flagships. Samsung is yet to comment on the subject, but there's already a work-around for those who are experiencing problems with their new handsets.
Battery Woes on Galaxy S6, S6 Edge and How to Fix Them
Samsung Galaxy S6 and S6 Edge mark a new era for the Korean tech giant. There are massive changes in the handsets that the company resisted for years and a non-removable battery is one of them. The new flagships are out for only a few weeks and some users are already expressing their concerns with the battery drainage problem.
Android Authority tested the new Galaxy S6 Edge and found a few work-arounds that can help users prevent running out of juice in the middle of the day. The Quad-HD display in both flagships may be putting too much pressure on the 2,600mAh battery. After a four-day test, the publication found out that adjusting the device's brightness to around 50% helps significantly.
Also, Samsung rolled out an update to its Push app, which fixes some issues with data usage and power consumption. It can be a boon as Android Authority found excessive consumption of battery from certain apps.
According to separate report from IBTimes, restarting the handsets or resetting it can also help. But since the device is new and if the problem is severe, Samsung will replace your new handset if the maximum power capacity drops below 80% during its first year of use.
Wi-Fi Problems With Galaxy S6 and S6 Edge And Fixes
Some users are also experiencing problems having a stable Wi-Fi connection on their Galaxy S6 and S6 Edge smartphones despite having a strong connection. Reports also suggest that social media apps such as Facebook, Twitter and Google Now are unable to load images or even connect at times due to slow connection.
Currently, there is no prominent fix for the problem, but users can try restarting the device or disconnecting from the network by deleting it and reconnecting. Users may also try resetting the modem or router and set up a fresh network and try connecting.