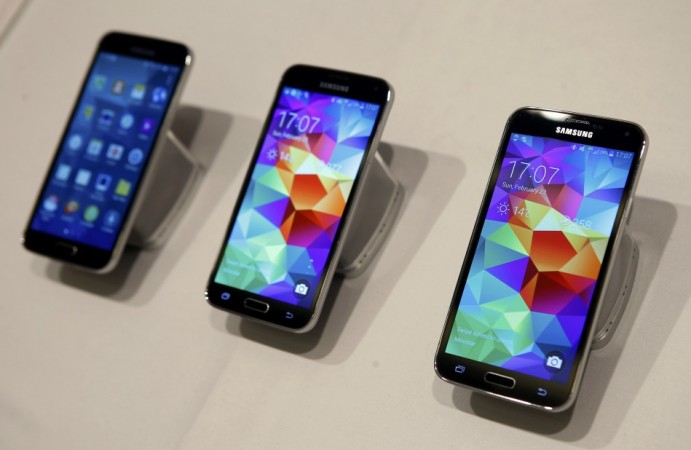 The hype around the upcoming Samsung Galaxy S6 is huge. Though the smartphone is expected to come with significant changes, one can't rule out disappointments like the in case of the Galaxy S5. Fans will not be happy if the flagship smartphone doesn't have the rumoured features.
It's not that the specifications of Galaxy S5 are bad, but fans seemed to be unhappy when they realised some of the rumoured features were missing, upon release. Galaxy S6 could face a similar situation when it is unveiled next month.
Galaxy S6, codenamed "Project Zero", is scheduled to be unveiled at Samsung's "Unpacked 2015" event on 1 March, at the Mobile World Conference 2015 (MWC 2015) in Barcelona. Samsung is also expected to unveil Galaxy S Edge along with the next-generations smartphone before being released a few days later.
The flagship smartphone is expected to come with a new design, mobile payment system and fingerprint scanner. It is also expected to have several feature upgrades, including processor, memory, screen size, picture resolution, camera, and battery among others.
Samsung fans will be left disappointed if they don't see these rumoured features in the upcoming device.
Samsung will introduce mobile payment system and fingerprint scanner in Galaxy S6 and Galaxy S Edge (curved version), according to latest report by Phone Arena (via DDaily.co.kr).
The next-generations smartphone is expected to sport a 5.5-inch display with 1440 x 2560 pixels, powered by Exynos 7420 processor and run on Android 5.0 Lollipop, according to AnTuTu benchmark as reported in Chinese website CNMO (via Phone Arena). The website went on to claim that the device would have a 20MP main camera and 5MP front snapper, and 32GB of internal memory and 3GB RAM.
According to a report by Android Pit, the 32-GB Samsung Galaxy S6 will be priced at €749 ($849 / ₹52398 approximately); Galaxy S6 64 GB: €849 ($962 / ₹59394 approximately); and Galaxy S6 128 GB: €949 ($1075 / ₹66390 approximately).