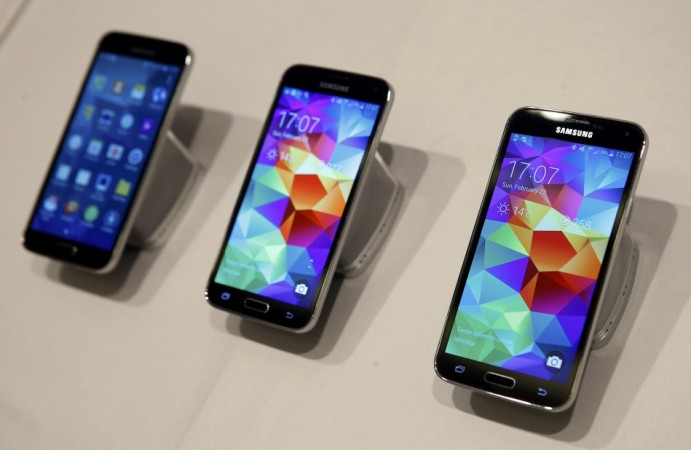 It looks like Samsung Electronics is following the footsteps of its arch-rival, Apple Inc, as it is reportedly planning to come up with the Galaxy S6 Edge along with Galaxy S6 in the first quarter of 2015.
Interestingly, Apple released iPhone 6 and iPhone 6 Plus in September this year, and the devices, especially the 5.5-inch iPhone 6 Plus is said to be selling like hot cake. Now, Samsung Electronics is reportedly following Apple's footsteps by coming up with two devices.
According to a report by SamMobile, Samsung is planning to launch another variant of the Galaxy S6 with a curved display in the line of Galaxy Note Edge and it could be called the Galaxy S6 Edge.
The move, if true, could be seen as an attempt by Samsung Electronics to bounce back in smartphone business after the disappointing sales of the Galaxy S5.
The company's profit from mobile sector fell by a huge margin in the third quarter of 2014, which could have sent an alarm to the officials.
The Samsung Galaxy S6 is said to be a complete revamp of its predecessor, the Galaxy S5, with much superior features.
The supposed codename of the device, "Project Zero" is very different from names used earlier, indicating that the upcoming device could come with drastic changes.
According to reports that have appeared so far, the Samsung Galaxy S6 is expected to have a 5.5-inch screen size with full metal body and a 1,440x2,560 quad HD resolution (554ppi).
It could be powered by either Qualcomm Snapdragon 810 or Exynos 7420 processor, run on Android 5.0 Lollipop, and come packed with 32/64/128GB internal memory. According to a report by Christian Today, the device may have a 21mp main camera and 6mp front snapper, 4,000mAh battery, and 4GB RAM.