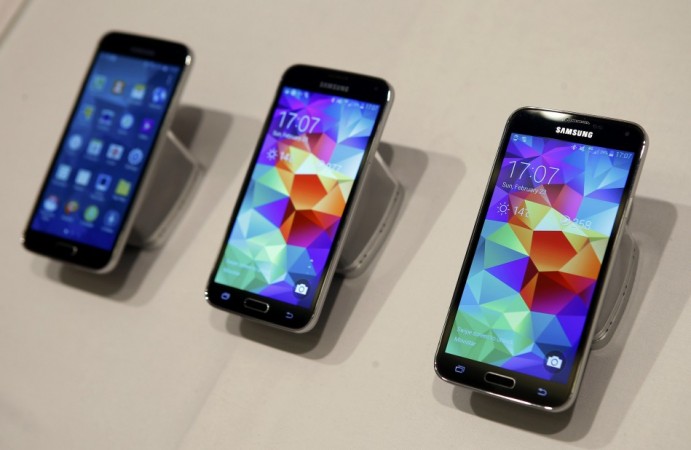 The release date of Samsung Galaxy S6 is just days away – 25 days to be precise – after months of speculations. Expectations on the flagship smartphone is sky-high, following the poor sales of its predecessor, the Galaxy S5, and this time, Samsung is expected to come with significant change.
The Galaxy S6, codenamed "Project Zero," is very likely to be announced at Samsung's "Unpacked 2015" event scheduled for 1 March, a day ahead of the Mobile World Conference 2015 (MWC 2015) in Barcelona. The next-generation device is expected to be unveiling along with the Galaxy S Edge before launching a few weeks later.
Several features of the Galaxy S6 have been leaked despite the South Korean electronics giant trying to maintain secrecy.
According to latest report by Phone Arena (via DDaily.co.kr), Samsung will introduce mobile payment system in the Galaxy S6 and the Galaxy S Edge and it "doesn't require NFC to be built into phones, but mimics a credit card swipe instead." It went on to claim that fingerprint scanner might replace swipe scanner for security authentication.
The next-generation smartphone and the curved version – the Galaxy S Edge – will come in dark blue, blue-green, gold and white, according to a report by SamMobile citing insiders.
Chinese website CNMO (via Phone Arena) had earlier revealed AnTuTu benchmark of the Galaxy S6 in its report, claiming that it would have features such as 5.5-inch display with 1440x2560 pixels, Exynos 7420 processor, Android 5.0 Lollipop, 20mp main camera and 5mp front snapper, and 32GB of internal memory and 3GB RAM.