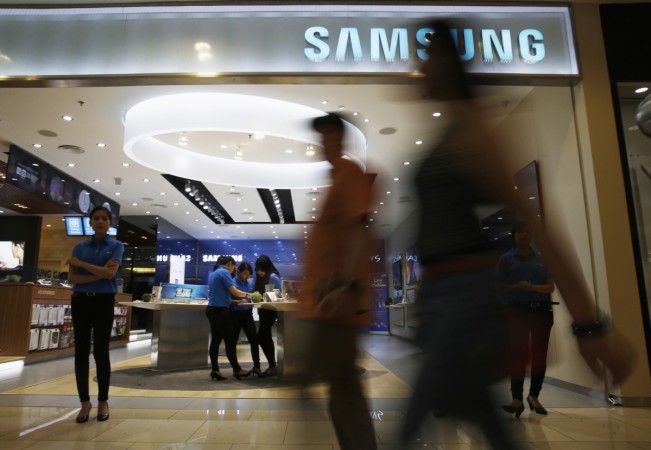 Samsung is offering discounts on a wide range of products, including smartphones, ACs, TVs, microwave ovens, home entertainment systems and refrigerators, as part of its "Make for India Celebrations." The discounts are valid until May 15 and include cash-backs, easy EMIs and freebies.
Samsung has set up a dedicated Make for India Celebrations webpage to showcase all the deals and discounts on products in one place. The listing includes the offer price and the deals available on the products, but buyers must find a retail store using store locator to take advantage of special EMI offers on select products.
"We are humbled by the trust that Indian consumers have reposed in Brand Samsung," Ranjivjit Singh, senior vice president of corporate marketing at Samsung India, said in a statement, according to Gadgets360. "Make for India Celebrations is a small gesture from Samsung for all our consumers. It has always been the endeavor of Samsung to transform people's lives with innovative ideas and technologies."
Smartphone shoppers are going to love the deals available on a wide range of Galaxy phones. Buyers looking for high-end smartphones can go for the Galaxy S6 and the Galaxy Note 5 (single SIM) available at Rs. 33,900 and Rs. 42,900, respectively. If buyers choose to purchase using debit and credit cards, additional 10 percent cash back makes the handsets cheaper. Also, the company is offering zero percent EMI option for 3, 6, 9 and 12 months and an option of paying just Re. 1 as down payment and the rest of the amount in 10 monthly instalments.
Affordable, mid-range smartphones are also in the offing. The Galaxy A7 (2016), Galaxy A5 (2016) and Galaxy Grand Prime 4G are available at Rs. 29,900, Rs. 24,900 and Rs. 8,250, respectively.
Samsung is also giving a reason for shoppers to counter the steaming heat with its wide range of air conditioners, which come with free standard installation and easy EMIs. The offer extends to Samsung's UHD flat smart TV, Full HD curved TV and Full HD flat TVs with cash backs and easy instalments.
Samsung refrigerators, washing machines and microwave ovens are also a part of the Make for India Celebrations programme. The offers started on Friday, April 29 and are valid only till mid-May.