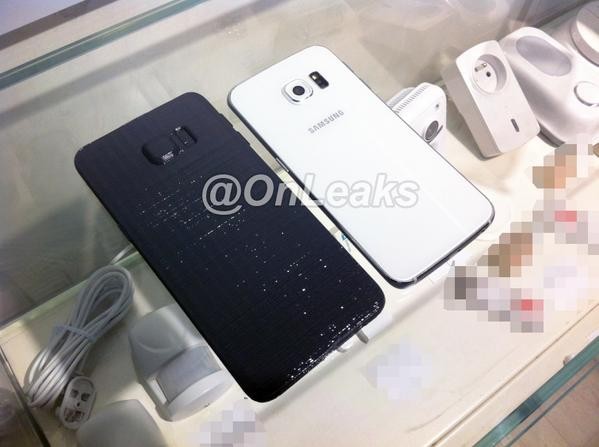 Samsung is expected to expand its smartphone portfolio with a new flagship variant dubbed as Galaxy S6 Edge Plus in the coming weeks. Details of the unannounced handset have been making rounds for the past couple of days and the latest bit of information gets in-depth knowledge of what to expect from the supersized variant of Galaxy S6 Edge.
In an exclusive report from SamMobile, the rumoured handset that goes by its model number SM-G928 or internally known as Project Zero 2, is said to feature a 5.4-inch or 5.7-inch Super AMOLED display with curved edges on two sides just like Galaxy S6 Edge.
The publication further reveals other details such as a 3,000mAh battery, 16-megapixel rear-facing camera with 4K recording and Optical Image Stabilization, 5mp front snapper, 32GB internal space and a hexa-core Qualcomm Snapdragon 808 SoC, expected to arrive in the Galaxy S6 Edge Plus.
Previously, popular mobile tipster OnLeaks shared some information on Twitter about Galaxy S6 Edge Plus. According to him, the handset will feature a 5.5-inch display based on the non-functional unit received by Chinese case makers. Despite the leaked details, there is still confusion around what the handset will actually be called. Two possible names are Galaxy S6 Edge Plus and Galaxy S6 Plus, but the former makes more sense if the handset features a dual-edge display as rumoured.
There are several theories as to why Samsung would release a "plus" size variant of its successful Galaxy S6 Edge. One of the most obvious reasons is to compete against Apple's iPhone 6 Plus. By doing so, there is a high risk Samsung is threatening its own Galaxy Note line, which is expected to get a dual-edge variant later this year.
As noted earlier, Samsung Galaxy S6 Edge Plus will serve as an affordable alternative to those who cannot go for the pricey Galaxy Note 5 Edge. Going by the leaked specs, we do not expect the handset to be priced anything less than Rs 25,000, which is still considerable compared to flagships such as Galaxy S6 Edge and Galaxy Note 5 Edge.