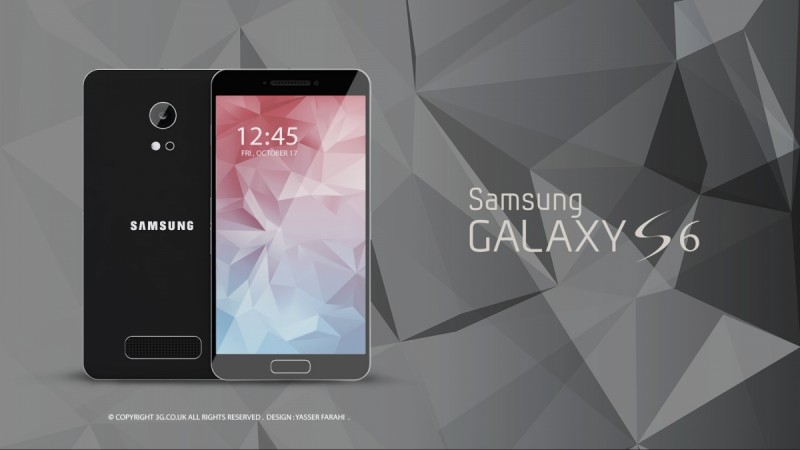 It has been a tough year for Samsung but things might change for the company next year. Samsung is making drastic changes in its next flagship upgrade. According to a new report, Samsung is coming with a fresh and unique look for the Galaxy S6 smartphone. It is widely reported that Samsung is experimenting with metal for the Galaxy S6.
Italian site Samsung HD Blog, citing anonymous reliable sources, revealed that the Korean tech giant was going to make its Galaxy S6 entirely different from the rest of its flagship lineup. If true, there might be a Galaxy Note Edge touch added to the awaited GS6 but in a subtle way. The report explains that the Galaxy S6 will feature a unique curved display on both sides of the screen. The curves will reportedly be different from the Note Edge to ensure the grip on the handset.
The sources also revealed that the Samsung Galaxy S6 will have an aluminium unibody, much in line with the previously leaked reports. Surprisingly, the publication negated earlier reports that indicated two variants of the flagship, S6 and S6 Edge, and suggested all models will don a similar look. In fact, there will likely be two options in terms of the chipset, Snapdragon 810 for LTE or Samsung's latest 64-bit Exynos 7 Octa processor.
There have been strong rumors suggesting the Galaxy S6's release next month at the CES 2015, but the HD Blog's source debunked the release timeline and suggested the usual second quarter time window for the big launch. But it's worth keeping an eye out for the flagship release next month or latest by mid-2015.
Based on the specs leaked so far, Samsung Galaxy S6 is said to feature a 5.5-inch QHD display, 20MP rear camera, 5MP front shooter, 3GB RAM, 32GB internal storage and Android 5.0 Lollipop or later.