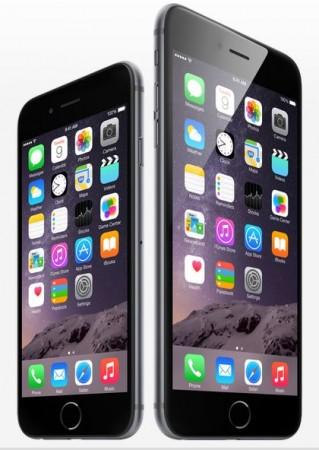 Samsung introduced fingerprint scanner in its Galaxy S5 smartphone but didn't opt for touch-based sensor, which is seen in Apple's iPhone and iPad devices. Now, a report has claimed that Samsung Galaxy S6 will copy Apple's Touch ID feature.
The South Korean electronics giant has been using swipe-based fingerprint sensor in its devices, including the Galaxy S5 Mini, Galaxy Alpha, Galaxy Tab S, Galaxy Note 4, and Galaxy Note Edge but reliable sources reportedly told SamMobile that the company will introduce touch-based sensor in the line of Apple's Touch ID in its upcoming flagship smartphone – the Galaxy S6.
Sources told the website that "the sensor will work in the same manner as on the Huawei Ascend Mate 7 and the iPhone 5S / 6 / 6 Plus" and that the size of home button would be increased owing to introduction of the new feature.
The report went on to claim that the Galaxy S6 will come with the following features:
• Fingerprint Unlock: Verifies the user's identity and unlocks the device.
• Web sign-in: Allows users to sign into websites using fingerprints.
• Verify Samsung Account: Verifies the user's identity when purchasing content in Samsung services.
• Private Mode: It's not specifically a fingerprint-exclusive feature, but allows user to choose fingerprint as an unlock method.
• Pay with PayPal: Allows users to make quick and secure payments via their PayPal account using their registered fingerprints.
Samsung is expected to unveil the Galaxy S6 at the upcoming Mobile World Congress 2015 (MWC 2015) in March. It is expected to come with several feature upgrades, including 5.5-inch display with 1440 x 2560 pixels, octa-core 64-bit processor, 20MP camera and 3GB RAM.