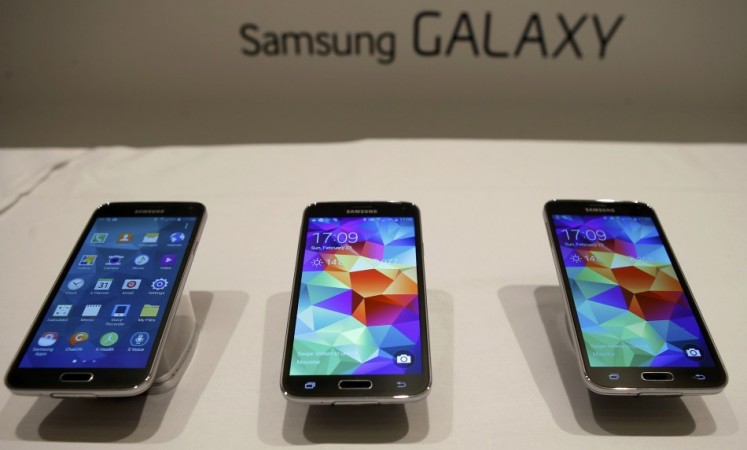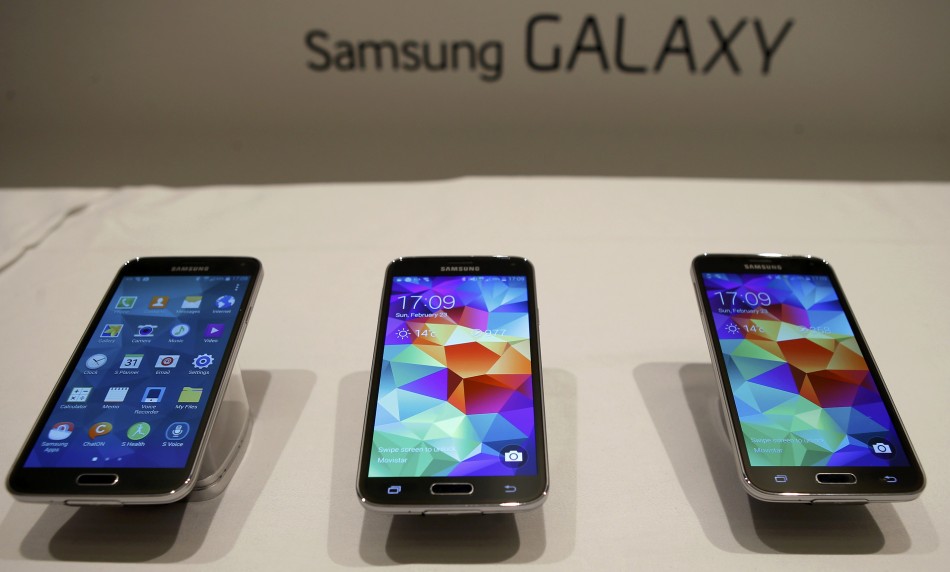 Just hours after the revelation of Samsung's new – 'Project Zero' aka Galaxy S6, more reports have tumbled out of the South Korean company's not-so-secure vault, revealing key specifications of the 2015 flagship smartphone.
Samsung community, SamMobile citing credible sources inside the company has revealed the exclusive details of Galaxy S6 prototype and the model codes of the specific regions/carriers.
It is said that the Galaxy S6 will boast of a QHD (2560x1440p) display (size yet to be ascertained) and come packed with a Sony camera on the rear side. However, the company is having trouble deciding whether to use 16.0-megapixel (like in Galaxy Note 4) or to go with the 20.0-megpaixel camera.
SamMobile believes that the company will probably stick with the 16.0-megapixel camera and incorporate value-added features like OIS (Optical Image Stabilization) and an ability to take good picture under low-light conditions.
Like previous Galaxy S series smartphones, the 2015 model too is expected to retail in two variants depending on the network support of different regions. One of the Galaxy S6 model is said to house the proprietary 64-bit class based 20 nano-meter Exynos 7420 Octa-core (four Cortex-A53 + four Cortex-A57 cores) processor and another with Qualcomm Snapdragon 810 CPU set. It is also said that the upcoming flagship handset will feature Samsung's LTE modem (either model SS333, or Exynos Modem 333), making it the first company device to incorporate a in-house built modem chip, previously they used to pack the Intel modem.
Going by the specifications, the upcoming Galaxy S6 looks like a pretty impressive beast, but these are all just an incremental upgrade over its predecessor. Just incorporating high-end hardware does not guarantee success, like we saw in Galaxy S5, which received a lukewarm response from the public and critics alike.
As of now, nothing set on stone, the specifications which are leaked by SamMobile is of a prototype, so there is enough time in Samsung's hand to incorporate value-added features in to Galaxy S6 and make it stand apart among the rivals.
As we heard before, this 'Project Zero' aka Galaxy S6 is Samsung's most ambitious project yet. It has set itself a new vision to build a true marquee device, which is expected to reinvigorate the Galaxy S series smartphones.
The South Korean company well knows how former leaders - Nokia and BlackBerry - slid into oblivion for reacting slowly to the competition.
Samsung is currently facing stiff challenge from arch-rival Apple in the niche top-end segment, whereas the Chinese emerging firm, Xiaomi is eating up the market share in the mid-range and budget smartphone sector.
With billions of Dollars in the bank and time on hand, Samsung's R & D team has a perfect opportunity to up the ante in this fast evolving global smartphone market, while it still rules.
[Also read: Samsung Galaxy S6 Specifications Leak Online; Smartphone Tipped to Boast 4K Display, 64-bit Snapdragon 810 Octa-Core CPU and More]
Leaked specifications of Samsung Galaxy S6:
| | |
| --- | --- |
| Model | Samsung Galaxy S6 |
| Display | 5.3-inch 4K Ultra HD super AMOLED screen with |
| OS | Most likely to come with Android 5.0 Lollipop OS |
| Processor | Exynos 7420 Octa-core (four Cortex-A53 + four Cortex-A57 cores)/Qualcomm Snapdragon 810 series Octa-core CPU (Quad-core ARM® Cortex™ A57 and quad-core A53 with 64-bit support) |
| GPU | Mali T-760/Adreno 430 |
| RAM | 3GB/4GB |
| Storage capacity | 32GB, 64GB and128GB |
| Camera | Main: 20.0-megapixel/16.0-megapixel Sony camera with 4K video recording optionFront: 5.0-megapixel camera |
| Network | 4G-LTE (CAT6 speeds of up to 300 Mbps with support for up to 3x20 MHz carrier aggregation on LTE FDD and LTE TDD) |
| Add-ons | Supports Bluetooth 4.1, VIVE™ 2-stream 802.11n/ac with MU-MIMO, USB 3.0/2.0 port, Snapdragon 810 CPU comes with Integrated 4G LTE Advanced CAT6 World Mode modem, supporting LTE FDD, LTE TDD, WCDMA (DC-HSPA+, DC-HSUPA), CDMA1x, EV-DO Rev. B, TD-SCDMA and GSM/EDGE |
| Other mentionable features | Broadcom's new BCM4773 chip with navigation (GPS) and other sensors put together on a single chip, an industry first. |
Here is the list of Galaxy S6 models (courtesy, SamMobile):
• Zero-F US - VERIZON SM-G920V_NA_VZW
• Zero US - AT&T SM-G925A_NA_ATT
• Zero EUR - OPEN SM-G925F_EUR_XX
• Zero-F CA (Canada) - BELL MOBILITY SM-G920W8_NA_BMC
• Zero-F US - SPRINT PCS SM-G920P_NA_SPR
• Zero CA - BELL MOBILITY SM-G925W8_NA_BMC
• Zero US - VERIZON SM-G925V_NA_VZW
• Zero-F - EUR OPEN SM-G920F_EUR_XX
• Zero US - T-MOBILE (US) SM-G925T_NA_TMB
• Zero US - SPRINT PCS SM-G925P_NA_SPR
• Zero US - US CELLULAR SM-G925R4_NA_USC
• Zero-F US - AT&T SM-G920A_NA_ATT
• Zero-F US - US CELLULAR SM-G920R4_NA_USC
• Zero-F US - T-MOBILE (US) SM-G920T_NA_TMB‏