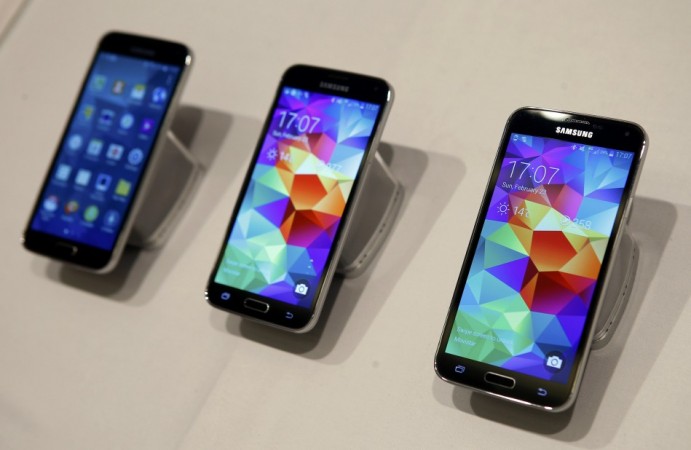 Samsung Electronics is expecting big from its recently released flagship smartphone, Galaxy S5 with its sales expected to beat Galaxy S4 and S3.
Samsung Galaxy S5 was unveiled on 24 February before it was released into the market on 11 April. It received mixed reviews from critics upon unveiling, with some praising it as a good upgrade from its predecessor, while some were disappointed as some of the speculated features were not seen.
Analysts and fund managers claimed that the impressive initial sales of the phone will remove the concerns of the investors on the business of company's new device, reported The Korea Times.
"Against earlier expectations, the S5 was well-received by consumers in the global market. We don't have any plans to advise our big clients to unload their Samsung stock," a senior fund manager from a US based investment bank in Seoul told The Korea Times in a telephone interview.
"Samsung's smartphone business has been faring well since the introduction of the first Galaxy mobile phone. The S5 will be a major turning point for Samsung's mobile business. That's why Shin Jong-kyun, the company's mobile chief himself, checks sales figures and stock movements," a senior Samsung executive told the paper.
Samsung Electronics told the daily that 1.3 times as many S5s were shipped on 11 April as it did for S4s, when it was launched a year ago, owing to huge demand of the new device in some European countries, and at least 35 million units are expected to be shipped in the second quarter of this year.
Galaxy S4, which was initially released in more than 110 countries, set a new record by selling more than 10 million units in less than a month, breaking the earlier record of 10-million mark in 50 days. Galaxy S5 is expected to do even better than its predecessors. It has been launched in 125 countries and made available on major retail stores - Verizon, AT&T, T-Mobile, Sprint and US Cellular.
Samsung Galaxy S5 sports a 5.1-inch Super AMOLED display with full HD (1920x1080p) resolution, powered by 2.5GHz Snapdragon 801 (32-bit architecture) series processor and runs on Android v4.4.2 KitKat OS. It also has a few value-added features like fingerprint sensor for secured unlocking of the screen and safe mobile payment, water and dust-resistant certifications, camera with fast autofocus speed up to 0.3 seconds, advanced High Dynamic Range (HDR), and fifth generation Wi-Fi 802.11ac and 2X2 MIMO with Download Booster.
(Ed: AJ)