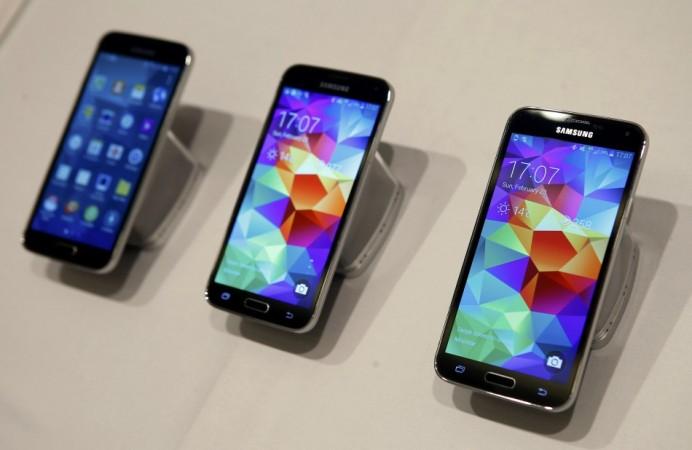 The sales of Samsung Galaxy S5 is expected to be hit hard in its home country, after a 45-day ban imposed on the company from signing up customers or allow the existing customers to upgrade their phones. Now, analysts are of the opinion that the ban in South Korea, coupled with lack of impressive hardware upgrade, will hinder the device from breaking the initial sales record of its predecessor Galaxy S4.
Galaxy S5, which was unveiled on 24 February, is all set for release in 150 countries on 11 April.
The communications regulator has banned SK Telecom Co Ltd, KT Corp and LG UPlus Corp from signing up customers or replacing phones from 13 March to 19 May, according Reuters. The carriers floated regulations by subsidizing more than 270,000 won ($250) on the cost of handsets, added the news agency.
The move of the communications regulator will come as a huge setback for Samsung, as it aims to open its new flagship smartphone in a big way in the first few months of its release.
"The Korean market accounts for a relatively small portion of Samsung's overall smartphone sales, but given that they need to maximize sales in the first three months of the launch, the operation suspension of mobile carriers could hit initial S5 sales," IM Investment & Securities analyst Lee Min-hee told Reuters.
Lee also opined that Galaxy S5 may fail to break 20 million sales of its predecessor Galaxy S4 in three months, following the ban and lack of sweeping hardware improvements.
South Korea's biggest carrier by subscribers SK Telecom faces ban from 5 April to 19 May, while KT has been banned from 13 March to 26 April, and LG UPlus from 13 March to 4 April and from 27 April to 18 May, according to Reuters.
Several online stores like Orange, Samsung's official Russian site and a few other carriers in the West have put up Samsung's new flagship smarphone for pre-order.
The South Korean electronics giant's flagship smartphone sports a 5.1-inch Super AMOLED display with full HD (1920x1080p) resolution, having pixel density of 440ppi. It is powered by 2.5GHz Snapdragon 801 (32-bit architecture) series processor and runs on Android v4.4.2 KitKat OS. It also boasts of features like fingerprint sensor, water and dust-resistant certifications, camera with fast autofocus speed up to 0.3 seconds, advanced High Dynamic Range (HDR), and fifth generation Wi-Fi 802.11ac and 2X2 MIMO with Download Booster.
(With Inputs from Reuters)