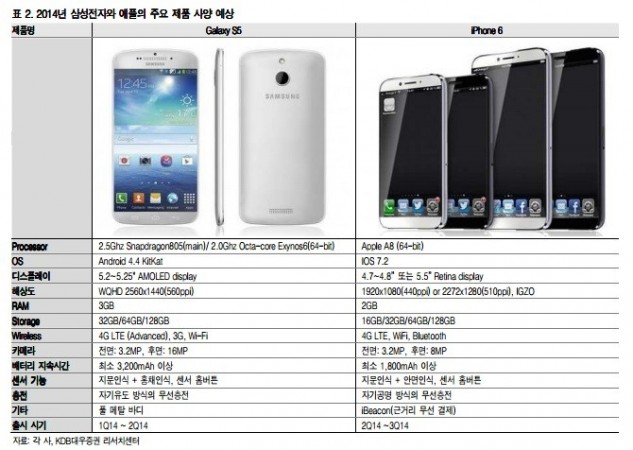 Samsung is apparently gearing up to flood the market with an array of new devices at the upcoming Mobile World Congress (MWC) on 24 February. It has emerged that the South Korean electronics giant will launch two of its new products, along with the much-hyped Galaxy S5.
According to ZDNet Korea, Samsung will unveil Galaxy Tab 4 and Galaxy Gear 2, alongside its new flagship smartphone - the Galaxy S5 - at the MWC.
Samsung has not confirmed the release date of Galaxy S5 but has given a clear hint that the phone would be released at the MWC. It recently announced that "Samsung Unpacked 2014 Episode 1" will be held at Centre Convencions International Barcelona (CCIB) on 24 February.
According to KDB Daewoo Securities' note to the investors (translated by Oled Display), Samsung Galaxy S5 is expected to sport a 5.2 or 5.25-inch AMOLED display with WQHD 2560x1440 (560ppi). It will be powered by 2.5Ghz Snapdragon805 (main) or 2.0Ghz Octa-core Exynos6 (64-bit) and will feature Android 4.4 KitKat. It is expected to come with a 3,200mAh battery.
Meanwhile, the Galaxy Tab 4 is said to be a substantial upgrade to the Galaxy Tab 3. ZDNet Korea reported that the upcoming tablet will come in three screen versions - 7-inch, 8-inch and 10.1-inch. All variants will be powered by a 1.2 GHz quad-core processor, run Google's Android 4.4 OS KitKat and have a 6,800 mAh battery. The device can hold up to 64GB of data, with microSD Cards.
The other product - Galaxy Gear 2 - is expected to be released at the MWC and will have a flexible OLED display with renovated designs, an upgrade from its predecessor Galaxy Gear's Super AMOLED screen, according to ZDNet Korea.