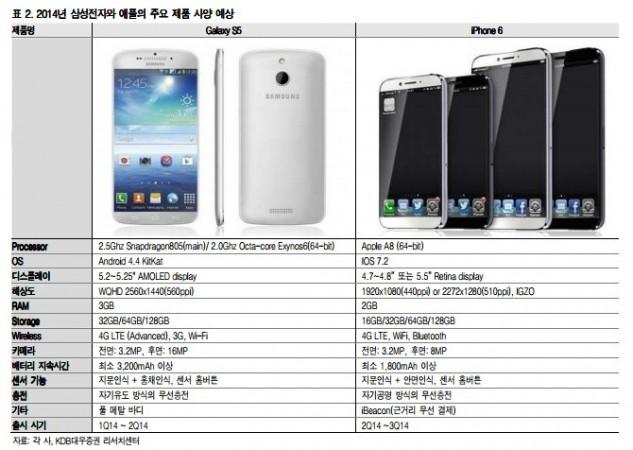 Samsung Electronics has not confirmed the release date of its new flagship smartphone Galaxy S5 but it is almost certain that it will be launched on Monday (24 February) at the Mobile World Congress (MWC) event in Barcelona.
Several expected features of the Galaxy S5 have surfaced over the last few weeks ahead of its release, and most of them are upgrades over the device's predecessors.
Here are 10 expected updrades and features of Samsung Galaxy S5:
1) Water and Dust Proof: Samsung is expected to introduce water and dust proof technology in all Galaxy S5 variants, including the basic model, reported technology blog ZDNet. It may be mentioned that only select Galaxy S4 variants boast a waterproof and dust-resistant body.
2) Ultraviolet Coating: Galaxy S5 is expected to use ultraviolet coating.
3) Multi-Hovering Technology: Several reports suggested that Samsung Galaxy S5 might have multi-hovering technology and head-tracking gesture control features, which will enhance 3D gaming.
4) Fingerprint Sensor: The new smartphone is expected to have fingerprint sensor, instead of Iris Scanner as speculated before. Sammobile went a step further by reporting that the technology will be implemented in the device's Home button.
5) LPDDR4 DRAM: Samsung is expected to introduce the next-generation LPDDR4 DRAM in Galaxy S5. It had earlier announced the advanced low-powered 20 nm (nano meter) based RAM, hinting that it could feature in the upcoming smartphone.
6) Galaxy S5 is expected to have 2.5Ghz Snapdragon805 (main) or 2.0Ghz Octa-core Exynos6 (64-bit), according to KDB Daewoo Securities' note to the investors.
7) Bigger Screen Display: Galaxy S5 is expected to sport a 5.2 or 5.25-inch AMOLED display with WQHD 2560x1440 (560ppi), according to KDB Daewoo Securities.
8) Camera Upgrade: It is also reported that Galaxy S5 will have a 16MP rear and a 3.2MP front camera, compared to Galaxy S4's 13MP rear and 2MP front camera. Meanwhile, another reported claimed that it will boast a 20MP camera, with 4K video recording feature.
9) Android KitKat OS: Samsung is expected to introduce the new Android v4.4 KitKat OS in the Galaxy S5.
10) TouchWiz UI: The device is expected to feature new TouchWiz UI and have a 3,200mAh battery. Galaxy S4 has a 2,600mAh battery.
The South Korean electronics giant is expected to be launched at the company's upcoming Mobile World Congress (MWC) to be held at Centre Conventions International Barcelona (CCIB) on 24 February. Its press invite, titled "UNPACKED 5", has given a strong hint that the device would be released at the event.