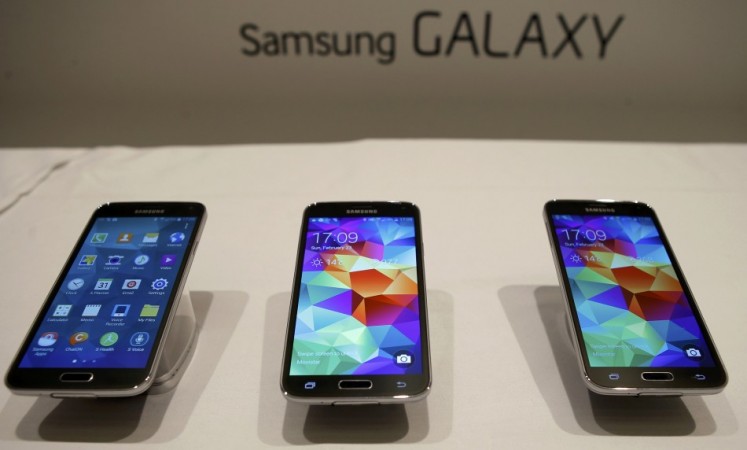 Over the last few weeks, we have been hearing a lot about the Galaxy S5 Prime model which is reportedly under work as 'Project KQ' in the Samsung facility. Now another report from South Korea has surfaced online suggesting that the device will be released in limited quantities due to supply constraints.
Media house, The Korea Herald citing an insider in Samsung has claimed that the low-yield production of the AMOLED based QHD display is the one of the main reason behind the company to produce Galaxy S5 Prime in limited quantities.
Moreover, the organic LED screen incorporated in Samsung's high-end devices is very expensive compared to LCD based screen used by LG in the making of its upcoming flagship G3.
The Korean website also revealed the Samsung would begin the inter-operability test this week to gain insight on the viability (sales prospects) of Galaxy S5 Prime in the market.
Just a few weeks ago, Samsung Galaxy S5 Prime models - SM-GS906S and SM-GS906K landed in India for trialing at the local R&D facility. Both the models were reported to be the carrier specific variants of South Korean based SK Telecom and KT Telecom.
Going by these reports, Samsung might limit the availability of Galaxy S5 Prime in select markets like the company did with its flagship curved-display smartphone, Galaxy Round. It never crossed the shores beyond South Korea.
As per the reports, apart from 2K (2560x1440p) display, Galaxy S5 Prime is expected to boast a new Octa-core processor (Exynos 5430) with 2.1GHz quad-core Cortex A15 CPU & 1.5GHz quad-core Cortex A7 CPU backed by 600Mhz Mali T6XXX graphics engine, 3GB RAM, 32GB, 16.0-megapixel primary camera (with OIS) and a 2.0-megapixel front camera.
(Ed:AJ)