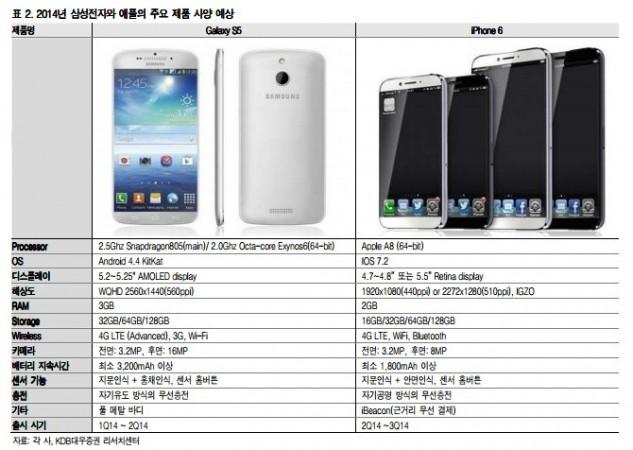 With Samsung Electronics expected to release its flagship smartphone Galaxy S5 next week, anticipated features of the device have started surfacing one after the another. And it has now emerged that the phone will have a fingerprint sensor on the Home button.
Sammobile reported, citing insiders, that the fingerprint sensor will be implemented in the device's Home button, and not in the display, as reported earlier. It also added that the company has not opted for onscreen buttons, and the phone will have physical buttons, like its previous flagship devices.
It was earlier reported that Samsung Galaxy S5 would feature Iris Scanner but the Korean Herald said in a report, citing industry sources, that the electronic giant dropped that plan and instead opted for the fingerprint sensor.
Here are the details of the fingerprint sensor, as reported by Sammobile:
Users have to swipe the entire pad of their finger across the Home key to register the fingerprint.

One has to swipe with finger flat against the Home key at a moderate speed to unlock the device. The sensor is sensitive to moisture, so it won't respond to wet fingers.

At least one fingerprint is needed to unlock the device. However, a total of eigth fingerprints can be registered for different tasks.

Users have to swipe their registered finger to open certain folders used to hide contents, personal apps etc. Different security methods like pattern unlock and security PIN can also be used.

Image of one's fingerprint will be shown on the display, while swiping over the sensor.
Electronics companies like Apple Inc. and HTC have used the fingerprint sensor technology in their flagship devices, but not like the way Samsung is expected to use it in Galaxy S5. The South Korean giant is reportedly implementing the feature throughout the operating system.
Samsung Galaxy S5 is expected to sport a 5.2 or 5.25-inch AMOLED display with WQHD 2560x1440 (560ppi), according to KDB Daewoo Securities' note to the investors. It will be powered by 2.5Ghz Snapdragon805 (main) or 2.0Ghz Octa-core Exynos6 (64-bit) and may feature Android 4.4 KitKat, and is expected to come with a 3,200mAh battery.
Samsung's flagship is expected to be launched at the company's Mobile World Congress (MWC) to be held at Centre Conventions International Barcelona (CCIB) on 24 February. The leading smartphone manufactuerer had earlier given out press invite titled "UNPACKED5", indicating that the new smartphone would be released on the day.