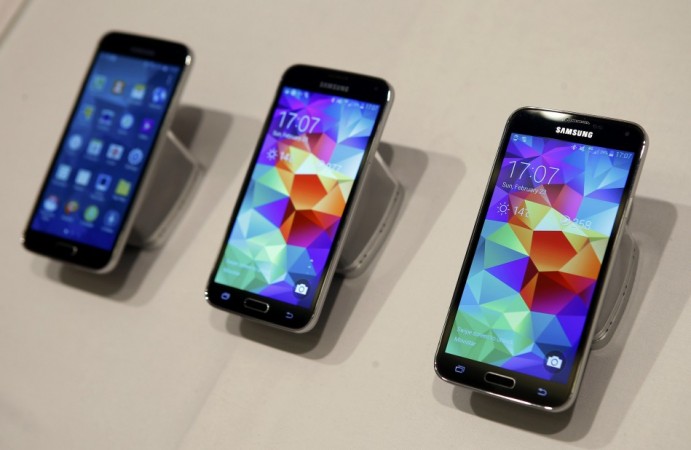 Samsung Electronics has finally released a new Galaxy S5 variant - Galaxy S5 Active, ending weeks of speculation. The new variant is now available for purchase in the United States on AT&T stores.
Galaxy S5 Active is priced $199.99 on a two-year contract, and is available in three colors - Ruby Red, Titanium Gray and Camo Green.
Reports had emerged months before the unveiling of Samsung Galaxy S5 that the South Korean electronics giant would come out with a few variants of the flagship smartphone - namely Galaxy Active, Galaxy S5 Mini and Galaxy S5 Zoom.
Consolidating the reports, tipster @Evleaks claimed in March that Samsung Galaxy S5 Active would come to AT&T and Sprint, before it revealed the photo of the device's AT&T version last week. It was also reported that the variant would only be released in June, which turned out to be false.
The design of Galaxy S5 Active is similar to that of the original Galaxy S5, except for the rugged feel. Samsung has done away with fingerprint scanner seen on the Galaxy S5 and replaced it with a key for Activity Zone, where users can have access to features like compass, barometer, stopwatch and flash light, according to SamMobile.
The site added that the new variant is rated IP67 for water and dust resistance, and US Mil-STD 810G specification for shock, temperature, humidity, rain and altitude.
Under the hood, both Galaxy S5 Active and Galaxy S5 have same specifications like processor, memory, camera and display. The new variant is powered by Qualcomm Snapdragon 801 2.5 GHz quad-core processor, runs on the latest Operating System, Android 4.4.2 KitKat and is packed with 2GB RAM.
It sports a 5.1-inch Full HD Super AMOLED display (1080 x 1920 pixels - 432ppi) and 16MP camera. Like Galaxy S5, the new variant has a 2800mAh battery, 16GB memory with microSD card slot and heart rate sensor.
Unlike the original variant, Galaxy S5 Active is designed rugged, keeping in mind the outdoor lovers. The Activity Zone key that takes users to all the outdoor-related features and the apps are the only visible difference between Galaxy S5 and the new variant.