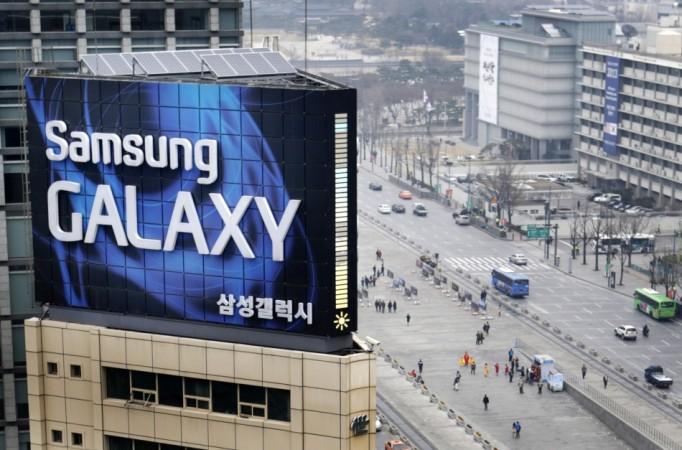 When Samsung's Galaxy S4 hit global markets in late April, many raised hue and cry over the low storage capacity of the flagship handset. Now, in a quick response to mitigate that shortcoming, the South Korean company has reportedly released a new firmware update to free more space as well as bring in new features to Galaxy S4.
The Galaxy S4 16GB variant comes with more than 10GB of system software and users are left with a little over 9GB space to install apps and store data. Even though the smartphone has a microSD slot, user were helpless as the software did not support applications and games functioning from the memory card. Now, with the new firmware launch, the company has brought back cheers to Galaxy S4 owners.
Despite its huge 366MB size, the firmware still manages to increase the memory space of Galaxy S4 to 9.23GB from 9.15GB and also enables Galaxy S4 users to install as well as shift applications and games to the microSD memory.
The firmware update also brings in additional features such as new camera software enabling the smartphone to record HDR (High-Dynamic-Range) videos, and brings changes like semi-transparent status bar, enhanced screen display quality and fixes to the scrolling issue (purple effect).
According to the SamMobile community website, the new firmware update has already been released in Germany and other countries will soon receive it in coming days.
The website also pointed that the new firmware is currently released only for the Qualcomm Snapdragon powered Galaxy S4 (GT-19505) variant. Samsung's second variant, Exynos 5 based Galaxy S4 (GT-19500), would receive the new update very soon, said SamMobile's inside sources.
Key enhancements to Galaxy S4 from the new firmware update include:
Users can now move apps to SD memory card.
Galaxy S4 can now record HDR (High-Dynamic-Range) video
New icons in setting options.
Smart Pause Toggle
Secure boot status
New camera software
Semi-transparent status bar.
New display feature (increased legibility)
Fixes scrolling issue (purple effect)