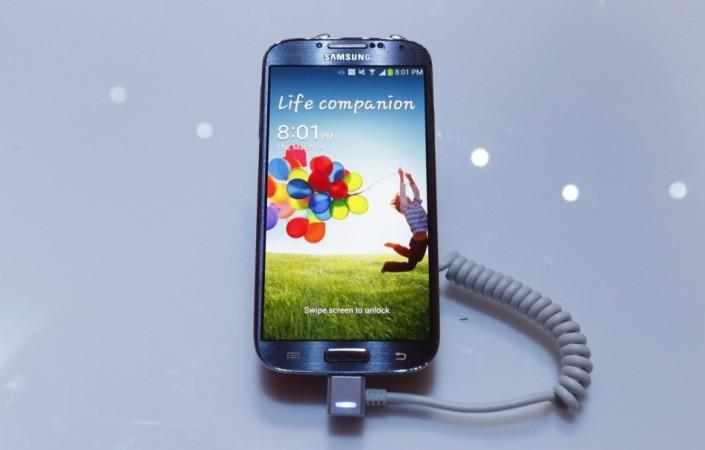 Samsung India has reportedly released a slew of software updates for the Galaxy S4 (GT-i9500) Exynos chipset model in India.
Technology blog AndroidOS.in has claimed that a series of two updates - one with 12.87MB and the other with 42MB size, have been released in the country.The updates are available through OTA (Over-The-Air) and it can also be downloaded from the computer via Samsung PC suite Kies.
According to some Galaxy S4 users, the new softwares have not brought any significant change like last month's update, but have reportedly brought some enhancements in smartphone's stability and performance as well as improved battery management. Other noticeable change is the transparent bar.
The new updates will not be avaialble at once as the two firmwares are expected be released in phases.
The two new updates will be not available at once; it is expected take a few more days time to receive the new firmwares as it is being rolled out in phases.
Last month's firmware had brought cheers to Galaxy S4 users as it increased storage space from 9.19GB to 9.23GB and also enabled users to install as well as shift app and games to the microSD memory.
The firmware also enriched the photography experience of Galaxy S4 by bringing in HDR (High Dynamic Range) video ability and other camera tools. Other improvements included Smart Pause toggle, secure boot status bar, new icons in the setting options, semi-transparent status bar and also a new display feature.