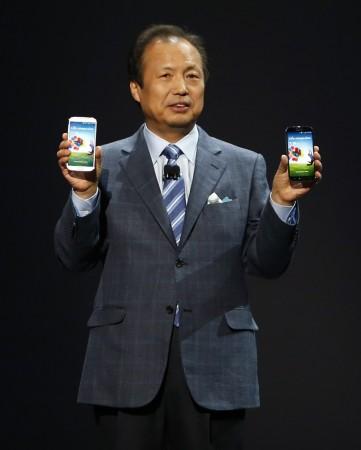 Barely two weeks after the launch of Samsung's flagship Galaxy S4 smartphone in New York on 14 March, reports have surfaced that a mini version of Galaxy S4 is already under the works.
Technology website GSMArena citing Twitter user st7761 has reported that 'Galaxy S4 mini' will be released in four variants. It also revealed that the one of variants will be an LTE model and the other would be China specific model.
In another related piece of news, popular Samsung community website SamMobile has also come up with some details regarding Galaxy S4 mini. It reported that the GT-19110 smartphone model would feature Samsung's in-house made chipset, Exynos 5210 quad-core processor, with high-speed HSPA+ net connectivity. The other model, GT-19192, will pack a dual-core processor with Dual-SIM slots and HSPA+ net connectivity.
Speculated variants of Galaxy S4 Mini:
Model Number

Variant

GT-19190

HSPA+, with Exynos 5210 Quad-core

processor

GT-19192

Dual-SIM model with, HSPA +,

Dual-core processor

GT-19195

LTE Variant

GT-19198

China-bound model
Speculations are also rife that Galaxy S4 mini will sport a 4.3-inch Super AMOLED Full qHD display with pixel density of 256 pixels per inch. Other possible features include Android v4.2.2 mobile OS, Nature 2.0 UI and some similar smart features found in its sibling Galaxy S4 sans the physical form.
According to reports, Samsung Galaxy S4 mini is expected to be unveiled around June or July this year.