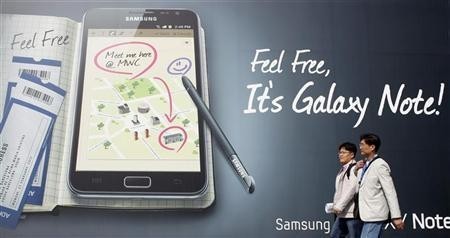 Samsung India has dropped the prices of its flagship Galaxy Note 2 and Galaxy S3 devices ahead of Valentine's Day.
The sudden price cut is seen as a blessing to couples who were trying hard to find gifts to impress their loved ones on Valentine's Day On 14 February.
Samsung's Galaxy S3 was released in India with a price tag of ₹42,000 plus last year. The smartphone was an instant hit globally and made 30 million record sales within five months of its release.
The 4.8-inch Samsung S3 ships with Android Ice cream sandwich OS, but has now received the Jelly bean update. As for the other key specs, it features a HD Super AMOLED display, 1.4 GHz quad-core processor, an 8.0-megapixel main camera with LED flash support and 1.9-megapixel front camera.
Galaxy S3's bigger cousin Galaxy Note 2 was released in September last year. Despite its expensive price tag of more than ₹39,500, the flagship phablet made record sales of more than five million units within two months of its release.
Galaxy Note 2 has a 5.5-inch Super AMOLED display, Android Jelly Bean OS, 1.6 GHz quad-core Cortex-A9 processor, 8.0-megapixel main camera with LED support and a 1.9-megapixel snapper on the front.
According to the latest price listed on online retailer Flipkart, Samsung Galaxy S3 is priced ₹29,200 and its bigger cousin Galaxy Note 2 is priced ₹35, 400. Even the price of Samsung's first generation smartphone Galaxy S Duos' price is slashed down to ₹12,900.
(With inputs from NDTV, Flipkart.com and Samsung)