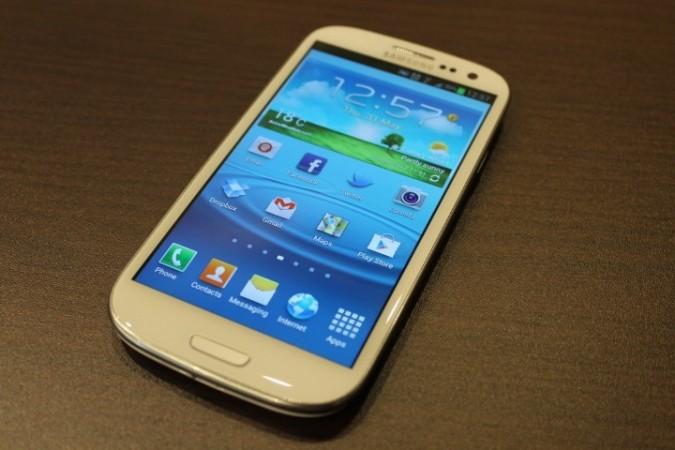 Apple Inc boasted of a brilliant 4-inch Retina display for its new smartphone iPhone 5 and claimed the device to be the thinnest iPhone ever. But a new study revealed that arch rival Samsung has a better colour range and a thinner screen for its Galaxy S3.
Vinita Jakhanwal, an analyst at IHS, said that the "addition of in-cell touch technology has improved the display of the iPhone 5, but it still lags the Galaxy S3 smartphone from chief rival Samsung when it comes to screen thinness and colour gamut."
The colour gamut of the iPhone 5 has been raised to 72 percent of the National Television System Committee (NTSC) standard from 50 percent for the iPhone 4S, while Galaxy S3 is said to have reached 100 percent.
Ironically, Jakhanwal noted that the percentage of colour gamut may not necessarily benefit users as some reviewers are of the opinion that the colours on Galaxy S3's screen appear "oversaturated and unrealistic."
The iPhone 5's display is just 1.5 mm thick (1/16th of an inch), a 0.6-mm reduction from 2.1 mm for the iPhone 4S, according to measurements from the IHS iSuppli Teardown Analysis Service. On the other hand, Galaxy S3's display is only 1.1 mm (3/64 of an inch) but is 1 mm thicker than iPhone 5, largely on account of its battery size.
IHS also said that Galaxy S3 has the potential of having better power efficiency, as it uses AMOLED display, whereas iPhone 5 uses the low-temperature polysilicon screen (LTPS).
At the unveiling of the of iPhone 5 last month , Apple claimed that its latest smartphone is "the thinnest and lightest iPhone ever, completely redesigned to feature a stunning new 4-inch Retina display."