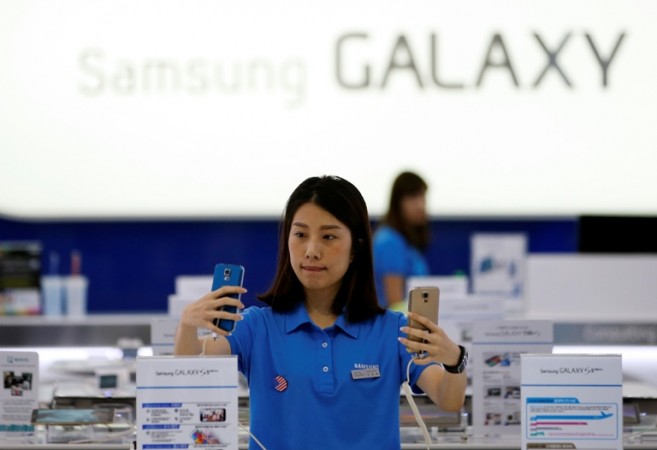 User Agent (UA) profile page of Samsung's 2016 Galaxy Note series has appeared online hinting that the flagship phablet's launch is just around the corner.
UA profile page of the Samsung device SM-N930F does not reveal the official name, but the alpha-numeric code SM-N9 series is in line with previous generation models. The Galaxy Note 5 and Note 4 models were numbered – SM-N920 and SM-N910, respectively. Many believe SM-N930F is the successor of the Note 5.
That being said, SM-N930F is unlikely to be christened as the Galaxy Note 6. Though it is supposed to come with the Note 6 moniker, numerous reports have emerged that Samsung Mobile officials had a change of mind and went for 7 series as the flagship phablet name will be in sync with its 2016 flagship smartphone sibling – Galaxy S7 series.
A recently leaked poster has indicated the same. In the poster, the phablet's edge has been intentionally highlighted by thick white lines forming a shape of numerical 7.
Read more: Samsung Galaxy Note 7 series teaser leaked
The appearance of the SM-N930F's UA profile page certainly indicates Samsung is laying the ground work for the official launch of Galaxy Note 7.
If rumours are to be believed, the new phablet is expected to break covers on Aug. 2 at New York City.
Expected features of Samsung Galaxy Note 7:
It is said to sport a 5.8-inch QHD (2600x1440p) display with Iris scanner biometric security technology and come packed with Qualcomm's Snapdragon 823 SoC (System-on-Chip), 4GB RAM/6GB RAM, a 4000mAh battery, IP68 water-proof certifications and USB Type-C port.
Stay tuned for more updates.