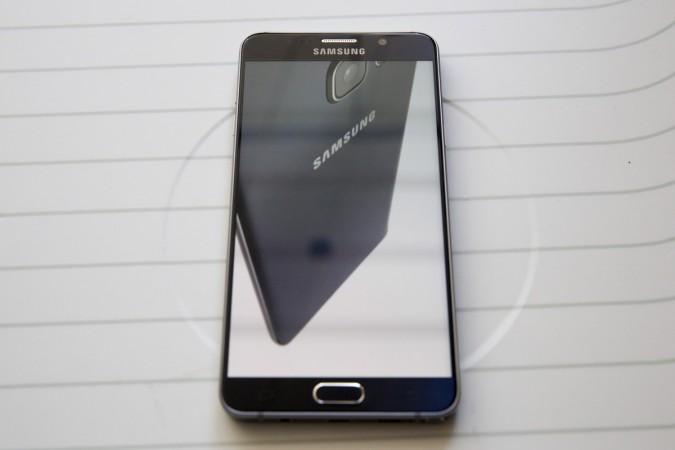 All eyes are on Samsung's "next big thing" dubbed as the Galaxy Note 7.
The South Korean technology giant hasn't revealed anything about its upcoming next-generation device officially, but so much has been leaked over the last few months. It is expected to have a major upgrade over its predecessor, the Galaxy Note 5.
The Samsung Galaxy Note 7 is expected to be unveiled early next month. A teaser has claimed that Samsung will be holding an event at 11 a.m. EDT in New York on on Aug. 2, giving a hint that the Galaxy Note 7 will be announced on the day. The company has the tradition of releasing its flagship devices a few days, or even weeks, after announcement, so the upcoming handset should be launched in August.
A Samsung device with model number SM- N930R4, which is believed to be the Galaxy Note 7, has been spotted on Zauba, a website that tracks imports and exports in India. It is still not known if the device will be simultaneously released in India, but it should come even if a little late considering the popularity of the brand in the country.
It was earlier reported that the Galaxy Note 5 successor will be called the Note 6, but it later appeared that it will be called the Note 7, hinting that it could come with major feature upgrade over its predecessor. South Korean website ETNews has reported that mass production of the handset will start in July to meet its aim of manufacturing 5 million units -- 2.5 million units in July and 2.5 million in August -- for the initial supply.
The Galaxy Note 7 is expected to sport a 5.8-inch screen with 2,560x1,440 pixels, powered by a Qualcomm Snapdragon 823 processor, 64GB/128GB internal memory and a 10 nanometer 6GB RAM, a dual camera, and powered by a 4,000mAh battery.
It is not known if it will run Android 6.0.1 Marshmallow or Google's latest operating system Android 7.0 Nougat which is yet to be released. An official from the search giant had earlier revealed that the firmware will be launched by summer end, so the Galaxy Note 7 should come running Android Nougat.
Google's Android 7.0 Nougat brings several features like multi-window, direct reply notifications, Extra power efficiency, Google Assistant, Screen Zoom, Clear All, Data saver, VR interface, Seamless updates, bundled notifications, improved Java 8 language support, Improved file browser, Instant Apps, App switch, and new emojis.