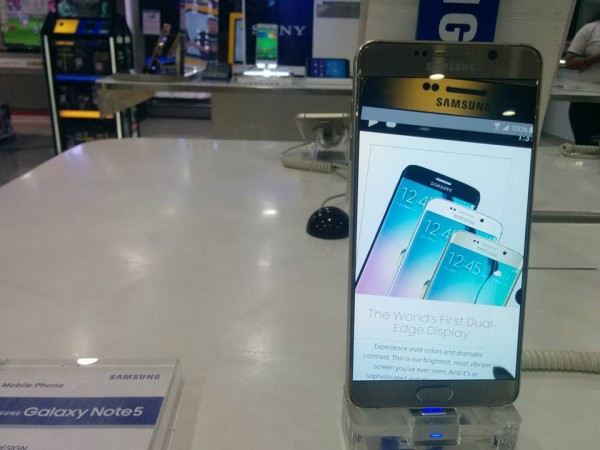 Hype around Samsung's upcoming flagship device dubbed as the Galaxy Note 7 aka Galaxy Note 6 is gaining momentum over the last few weeks with its release date drawing close. The Galaxy Note 5 successor is expected to be launched in the third quarter of this year.
Release date
The South Korean technology giant is tight-lipped on the release date of its upcoming next-generation device but reports have claimed that it will see the light of the day on Aug. 2, contradicting earlier claim made by leakster Evan Blass aka @evleaks that it may be launched in the United States on Aug. 15. However, Samsung is yet to confirm.
Design
Dutch website GSM Helpdesk had reported that Samsung is testing two variants of the Galaxy Note 6, one with a flat display and the other with a curved screen. However, KoreaHerald (via SamMobile) has reported citing local daily Munwha Ilbo that Samsung will unveil the Galaxy Note 7 at its Unpacked event in New York this August. It went on to say that the device will have a curved screen, and no flat screen variant as reported earlier.
Specifications
According to reports that have surfaced so far, the Galaxy Note 7 is expected to have features like 5.8-inch display with 2,560x1,440 pixels, Qualcomm Snapdragon 823 processor, Android 6.0.1 Marshmallow, 64GB/128GB internal memory and 10 nanometer 6GB RAM, and a 4,000mAh battery. Chinese website Zol (via Pocket-lint) has reported, citing industry sources, that the Galaxy Note 7 edge version will feature a dual camera. It was earlier reported that the device might have the same camera seen in the Galaxy S7.
Mass production of the Galaxy Note 7 is expected to begin soon. South Korean website ETNews (via PhoneArena) has reported that Samsung is planning to manufacture 5 million units of the Galaxy Note 7 for the initial supply -- 2.5 million units in July and another 2.5 million in August. It went on to say that mass production of the device should begin by July.