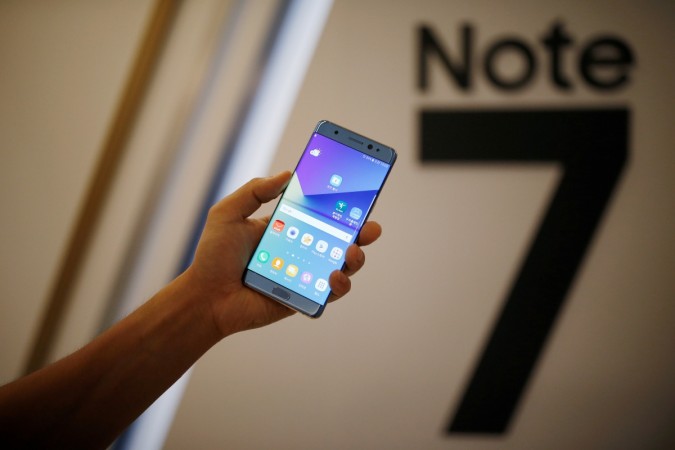 Samsung is all set to relaunch its Galaxy Note 7 in its home country South Korea almost a month after its sales were put on hold after several handsets exploded due to a faulty battery. The company was forced to announce a global recall of the device and came up with an exchange programme to please its fans and customers.
The South Korean technology giant has now confirmed that the Galaxy Note 7 will be on sale again in its home country starting October 1. The company has said that it will pay 50 percent for repair costs related to the screen of the new Galaxy Note 7 sold in October. It has also resumed ads which were stopped after the faulty battery in the device was established.
Samsung came up with a replacement programme for the Galaxy Note 7 owners – either to exchange the handset with a new one or opt for a full refund. It has claimed that about 90 percent of customers across the globe opted for a new Galaxy Note 7. It went on to say that more than 60 percent of all recalled device sold in the U.S. and Korea have been exchanged through the programme, and more than 80 percent of customers in Singapore have participated in the programme.
Meanwhile, Samsung put the Galaxy Note 7 release in India on hold after a faulty in its battery surfaced. It was supposed to hit India stores on September 2. Now, it is reported that the device will relaunched in the country on October 7.
The Galaxy Note 7 features a 5.7-inch Super AMOLED capacitive touchscreen with 1,440x2,560 pixels (518 ppi pixel density), an Exynos 8890 processor, an Android 6.0.1 Marshmallow operating system, a 64GB internal memory expandable up to 256GB via microSD card, and a 4GB RAM. It also has a 12MP main camera with f/1.7 aperture, 26mm lens, phase detection autofocus, OIS, LED flash, 1/2.5" sensor size and 1.4 µm pixel size, a 5MP front-snapper with f/1.7 aperture and 22mm lens, and a 3,500mAh battery made by Samsung SDI.