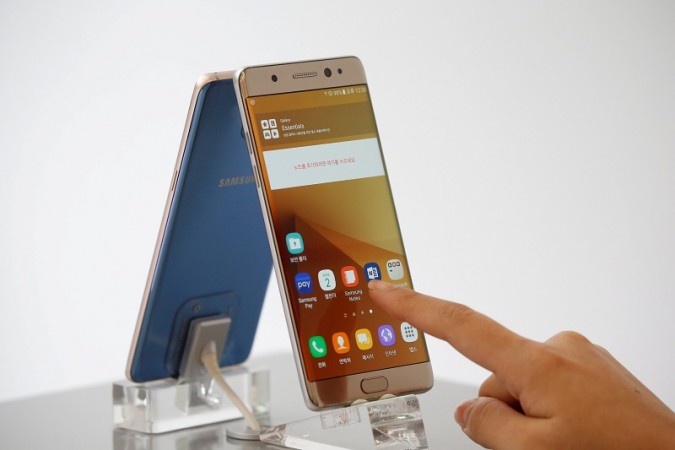 The Samsung Galaxy Note 7 flagship smartphone, which is now defunct as far as production of newer units are concerned, could now inflict more damage to its owners who are yet to return the handset.
Those users who have to travel to a far-off location, by spending valuable resources, in order to return the Note 7 can run into further trouble. Now, in a new warning issued in the US, possessing the Galaxy Note 7 could get its owners debarred from a flight, the passengers in possession of the smartpone will not be allowed to board the aircraft either.
In an official circular, the Department of Transportation (DoT) in the US has banned Samsung's Galaxy Note 7 from all flights operated in the country including international carriers. The DoT has banned people from even transporting Galaxy Note 7 devices which are switched-off (apparently not representing a safety risk) either within baggage or in person.
Samsung Galaxy Note 7 owners cannot ship the smartphone via air cargo either. This prohibitory order is now just hours away from being enforced. The directive will be effective starting from 12 PM ET on Oct.15.
In case of violations, the DoT states that passengers would even be liable for criminal prosecution along with having to shell-out huge penalties. Nonetheless, if users somehow manage to smuggle the handset into the plane and if a crew member of the airline finds this out, then passengers would be required to switch off the smartphone and keep the unit in their person rather than storing the phone within bags or even the overhead compartment of the aircraft. This aspect only increases the risk of personal injury.
"The fire hazard with the original Note7 and with the replacement Note7 is simply too great for anyone to risk it and not respond to this official recall,", states Elliot F. Kaye who is the current Chairman of the US Consumer Product Safety Commission (CPSC).
"I would like to remind consumers once again to take advantage of the remedies offered, including a full refund. It's the right thing to do and the safest thing to do," Elliot added.