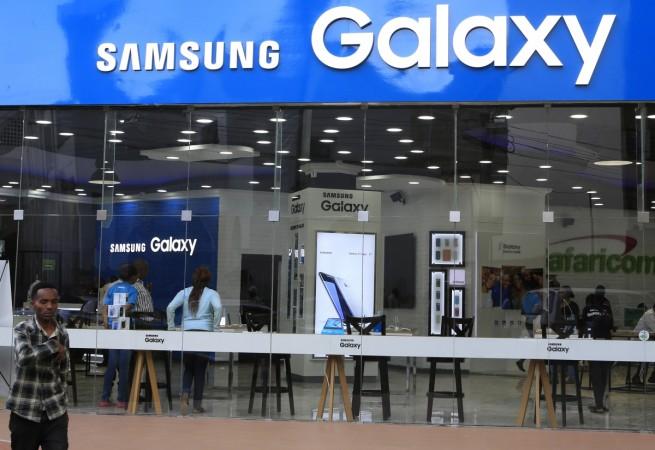 Hype around Samsung's upcoming next-generation device, the Galaxy Note 6, has started gaining momentum as its release date nears. The much-anticipated handset is expected to see the light of day in the third quarter of this year, and may come with iris-scanner feature.
The South Korean technology giant is keeping mum on the Galaxy Note 6, but is expected to be released in August, as the Galaxy Note 5 will complete a yearly cycle in the market by then. However, Korean website the Bell (via PhoneArena) has reported citing sources familiar to the matter that the device codenamed Grace will be launched in mid-July. Samsung is yet to confirm this.
Interestingly, 200 units of "iris cam," described as "Parts for Samsung Mobile," have been spotted on Zauba, a website that keeps track of imports and exports in India. There is no mention on whether they are for the upcoming Galaxy Note 6 or some other device, but it is very likely to be for the former, as it is Samsung's biggest device to be released this year.
The Galaxy Note 6 is expected to be a game-changer for the company, and perhaps the last handset in the Note series. It is expected to have a 5.7-inch display, a Qualcomm Snapdragon 820, Android Marshmallow, 64GB/128GB internal storage (with microSD card slot), 6GB RAM, and a 12MP main camera with improved sensor.
However, a Weibo user named HG_VISION (via PhoneArena) has claimed in a post the Galaxy Note 6 will sport a 5.8-inch Slim RGB AMOLED display with 2,560x1,440 pixel resolution, come packed with 64GB/128GB internal memory and 6GB LPDDR4 High-Speed RAM, besides a 12MP camera with "Super O.I.S. Plus".