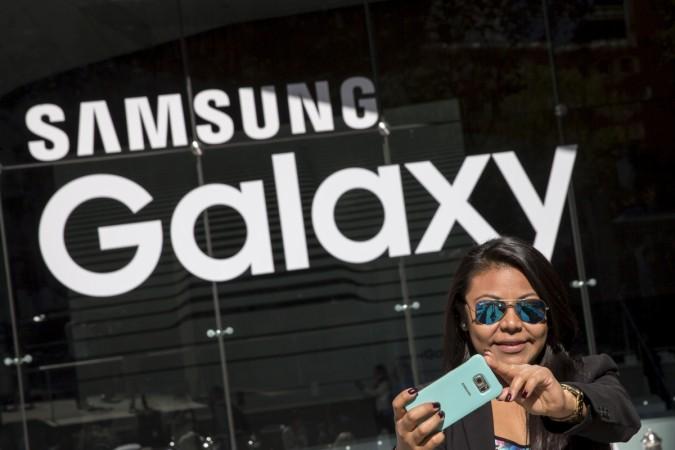 Samsung's next big thing is the Galaxy Note 6, which is expected to be released in the third quarter of this year, but the company is busy launching budget and mid-range smartphones of late. It seems like the upcoming next-generation device from the Note series is not getting as much hype as its predecessors got.
The South Korean electronics giant is tight-lipped on its upcoming Galaxy Note 6, however, its release is expected in the second half of this year. Some reports claimed that it should come in August, by the time the Galaxy Note 5 completes a year cycle in the market, but Korean website The Bell (via PhoneArena) has claimed, citing sources familiar to the matter, that the device will be launched in Mid-July with Android N out of the box.
However, it appears like Samsung's focus at the moment is on lower-end devices and not the Galaxy Note 6. The company released 2016 version of the Galaxy A3, Galaxy A5, Galaxy A7, Galaxy J1 and Galaxy A9 before the flagship device, the Galaxy S7, was released. It has just launched more devices – the Galaxy J5 (2016), Galaxy J7 (2016) and Galaxy A9 Pro (2016) – in China, and there are more handsets like Galaxy J2 (2016), Galaxy J3 (2016) and Samsung Z1 (2016) in the offing.
Some of these budget and mid-range devices are expected to be launched before the arrival of the Galaxy Note 6, and there are possibilities of these handsets stealing the limelight especially in the emerging and price-conscious markets.
Nothing much has been leaked on the upcoming next-generation device though it is just a few months away before seeing the light of the day. According to a Weibo user by the name HG_VISION (via PhoneArena), the device will have a 5.8-inch Slim RGB AMOLED display with 2,560x1,440 pixels, a 64GB/128GB internal memory, a 6GB LPDDR4 High-Speed RAM, and a 12MP camera with "Super O.I.S. Plus."
It is also reported that the Galaxy Note 6 would sport a 5.7-inch display, powered by a Qualcomm Snapdragon 820, and run Android N. It is expected to have a 64GB/128GB internal storage (with microSD card slot), a 6GB RAM, and a 12MP main camera with good sensor.