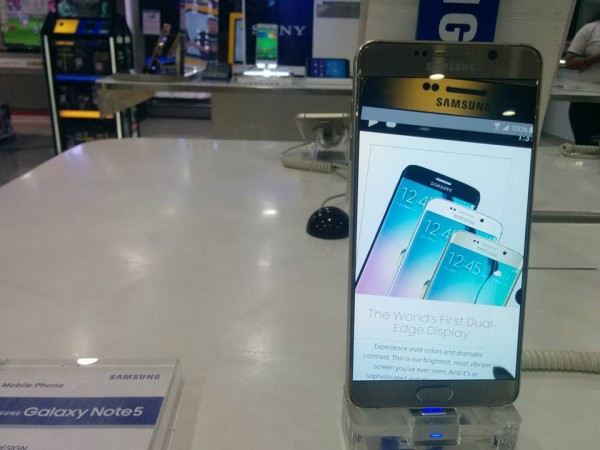 Will Samsung kill its most popular Note series? Believe it or not, the upcoming Galaxy Note 6 could be the last device from the series.
A source close to the company has revealed Samsung may discontinue its Note series after the release of the Galaxy Note 6. It is not confirmed yet, but chances are high for the South Korean electronics giant to take this step, as it is becoming more like the Galaxy S series of late, from specifications to screen size.
In fact, the Note and S series are almost identical. There was of not much of a difference between last year's Galaxy Note 5 and Galaxy S6 edge+ except for the stylus and a few upgrades in the former. Both devices came with a 5.7-inch Super-AMOLED capacitive touchscreen with 1,440x2,560 pixel (518 ppi pixel density) resolution.
The upcoming Samsung Galaxy Note 6 and the Galaxy S7 edge+ are also expected to sport a similar screen size. So what difference will these devices have when released? Perhaps only the S Pen, which is expected to come with the Note 6. Other than that, there are even possibilities of the devices sharing the same specifications, like last year's Galaxy Note 5 and Galaxy S6 edge+.
With both Note and S series having similar specs, including screen size, it will be a wise move for Samsung to kill one of them or even both and smart something afresh under a new name. The fact is it won't be feasible for the company to release two competing devices.
Meanwhile, Samsung appears to have started working on its Galaxy Note 6 even before the release of the Galaxy S7. The Galaxy Note 5 successor is expected to be launched in August, like its predecessor, the Galaxy Note 5, most likely along with the Galaxy S7 edge+.