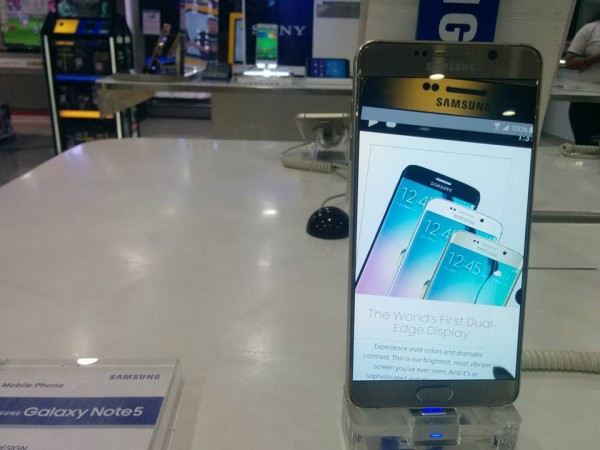 Samsung's upcoming Galaxy Note 6 is going to be the talk of the town for the next few weeks — rather months — till it is launched. Curiosity around this device may increase as its release date draws near, as it could be the last handset in nthe Note series.
The Galaxy Note 6 is expected to be released in August by the time the Galaxy Note 5 completes a year cycle in the market. There are also reports that it will be launched as early as July, but nothing has been confirmed yet.
So, what can one expect from the next-generation Note device? Samsung is tight-lipped on the device and leaks are hard to come by, but from what we heard so far, it may come with significant changes.
The Galaxy Note 5 wasn't a bad device. In fact, it was one of the best handsets released last year. However, lack of innovation and similarity to the Galaxy S6 edge+ backfired. So, Samsung Note fans will expect the upcoming Galaxy Note 6 to come with something new rather than just the usual feature upgrades.
It has not been confirmed yet, but the Galaxy Note 6 is likely to come with an iris-scanner. A total of 200 units of "iris cam," described as "parts for Samsung Mobile phone", were spotted on Zauba, a website that tracks imports and exports in India, indicating that it could be used in the upcoming device, as it is the "next big thing" from Samsung.
Samsung discarded the microSD card slot in the Galaxy Note 5, inviting ire from fans. The feature was brought back in the recently-released Galaxy S7, so it is expected to return in the upcoming Note device as well.
The Galaxy Note 6 is also expected to come with a downgraded camera with better features. It may have the same camera seen in the Galaxy S7 — 12MP main camera with features like f/1.7 aperture, 26mm, OIS, 1/2.6" sensor size, 1.4 µm pixel size, and 9MP image recording, and a 5MP front-snapper with f/1.7 aperture.
According to reports that have surfaced so far, the next-generation device is expected to be waterproof (IP68-certification), a feature that hasn't been introduced to the Note device till date. It is is expected to have a 5.8-inch display with 2,560x1,440 pixels, a 2.6GHz Qualcomm Snapdragon 823 processor, Android N, 64GB/128GB internal memory, and 6GB RAM.