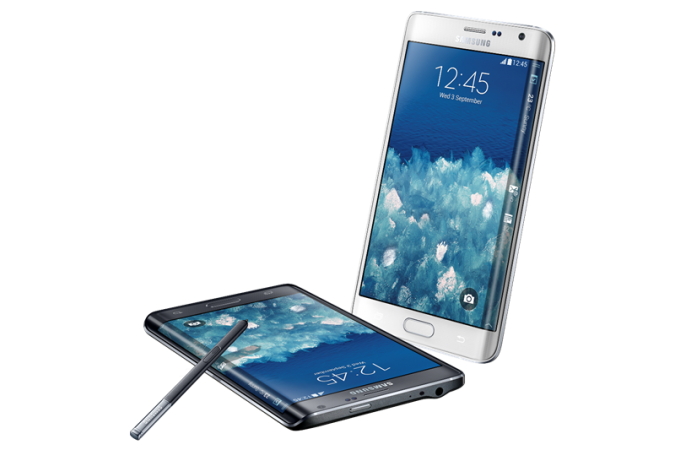 Amid hype around Samsung's upcoming device the Note 5 gaining momentum over the last few weeks, a new patent filed by the company has hinted extremely powerful Note device in the future, creating lots of curiosity among gadget lovers.
Samsung has filed a patent application this week with the U.S. Patent & Trademark Office relating to dual OS operating system device, which means a device like Galaxy Note will automatically work run Android when in smartphone mode, according to Patently Mobile (via BGR).
"When the Note smartphone is docked inside a notebook-like shell companion component, it would automatically switch to running the Windows operating system, such as Windows 10. This could be a sign marking a huge new move into the enterprise space where Apple is currently winning handily," reported Patently Mobile.
It went on to say that Samsung's move could be seen as a concrete step that will challenge Apple's iPhone and iPad. Samsung and Microsoft could collaborate like Apple and IBM, which can bring huge change as well as create new warzone.
The new patent has given a clear hint that future Galaxy Note devices could be so powerful that it could give users the same feel of a laptop.
Meanwhile, Samsung is expected to launch its Galaxy Note 5 codenamed Project Noble and Galaxy Note 5 Edge codenamed Project Zero 2 at the upcoming IFA event in September.
The next Note device is expected to come with features like 5.4-inch or 5.5-inch Super AMOLED dual-edge curved display, 16GB internal storage and 4GB RAM, 16 MP main camera with OIS feature and an 8 MP front snapper. Know Your Mobile reported that it will be powered by a strong processor (Exynos 7422) called high-density EPOP memory that "combines 3GB LPDDR3 DRAM, 32GB eMMC (embedded multi-media card) and a controller."
The Galaxy Note 5 is expected to sport a flat display while the Note 5 Edge may come with dual-edge curved screen similar to the one seen in the recently released Galaxy S6. It is also reported that the Edge model would be powered by a hexa-core Snapdragon 808 processor and do away with S Pen but it is not confirmed yet.