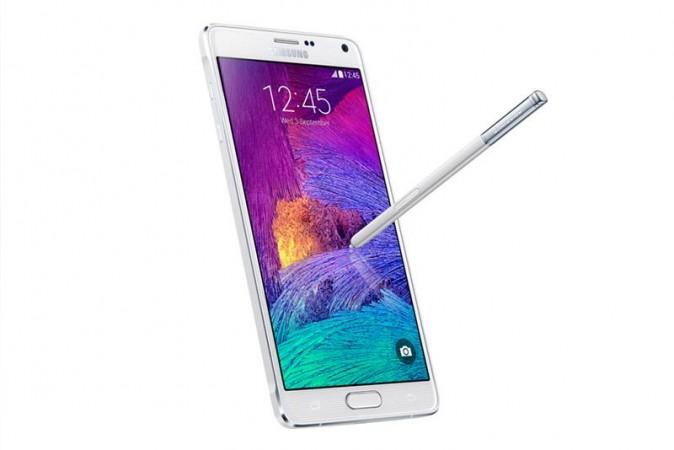 So much has been written on Samsung's upcoming Galaxy Note 5, but speculations and leaks could go ballistic over the next few weeks as it is likely to be released earlier than expected.
Galaxy Note 5 is expected to be announced on 12 August and its release date is 21 August, reported SamMobile citing insiders. The report came just on the heels of a Wall Street Journal report that Samsung was planning to release the device in August.
Reports of releasing Galaxy Note 5 in August might surprise industry watchers as the South Korean electronics giant has the tradition of releasing its Note devices at the IFA event in Berlin, which is scheduled to begin on 4 September this year.
More features of Note 5 have surfaced as its unveiling event nears. According to a report by GSM Arena, case-maker ITSKINS has sent renders of the upcoming Note device, revealing its dimensions and control layout.
According to the report, Galaxy Note 5 may come with dimensions - 153.3mm x 76.1mm x 7.9mm, and a 5.7-inch screen size. The renders also hinted that the device might do away with removable battery as it may have a glass back, but it may come with an S-pen and traditional micro USB connector.
It was earlier reported that Samsung might launch two variants - Galaxy Note 5 codenamed Project Noble with flat screen and Galaxy Note 5 Edge codenamed Project Zero 2 with dual-edge curved screen – but it now appears that the upcoming Note 5 will be released along with Galaxy S6 Edge Plus (not Galaxy Note 5 Edge).
Galaxy Note 5 (SM-N920) might feature a 5.67-inch Super AMOLED display with 2,560x1,440 pixels, come in four colours – black, gold, silver, and white – and have a glass back, which means it may not have removable battery and microSD card slot, according to SamMobile.
Earlier reports had claimed that the upcoming Note device might feature a 5.4-inch or 5.5-inch Super AMOLED display, powered by Exynos 7422 processor, come packed with 16GB internal storage and 4GB RAM, house a 16mp main camera and 8mp front-snapper and powered 4,100mAh battery.