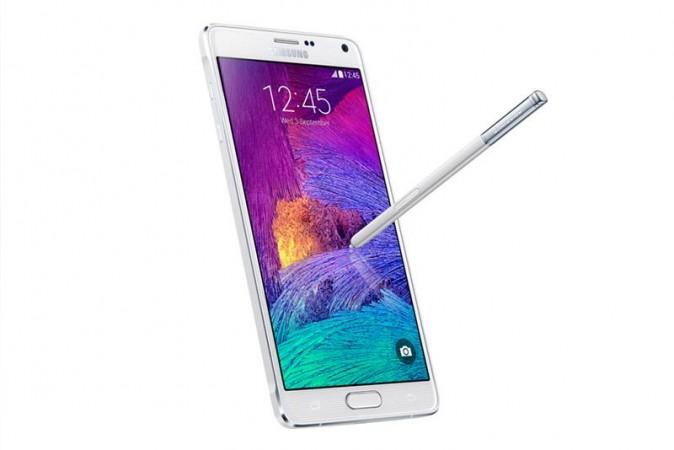 Expectations on Samsung's Galaxy Note 5 is huge after the success of Note devices, including Note 4 that was released last year. All eyes are on Galaxy Note 5 now as its release date is drawing close.
There are conflicting reports on the release date of the device with South Korean website Sogi (via GSM Dome) claiming that it would see the light of day as early as August. However, it is most likely to be unveiled at the upcoming IFA 2015 event in Berlin from 4 to 9 September, as Samsung has the tradition of releasing its Note devices during this time of the year.
So much has been written about the Samsung Galaxy Note 5 over the last few weeks and there are five things gadget lovers need to know about the device.
1) It was reported that Samsung might unveil two Note 5 variants – the Galaxy Note 5 codenamed Project Noble with flat display, and the Galaxy Note 5 Edge codenamed Project Zero 2 with dual-edge curved screen. However, people waiting for the Edge model could be in for a disappointment as it may not see the light of day. Chinese website sq.qq.com (via Android Headlines) has claimed that the Note 5 Edge variant has been scrapped.
2) The US carriers are keeping a low profile on the Samsung Galaxy Note 5 despite all the hype around it. However, it is reported that the device might come to AT&T and Verizon, and perhaps might be made available in all five major carriers in the United States.
3) People talk about screen size of the device, but not on its dimensions. Naver website has claimed in a report that the upcoming Samsung Galaxy Note 5 will be 7.9mm slim, compared to the Galaxy Note 4's 8.5mm.
4) Galaxy Note 5 will come with either Quad HD or Ultra HD resolution if reports are anything to go by. Quad HD, as seen in the Galaxy Note 4, is stunning, but Ultra HD will make the device's display even better.
5) It is not sure if Samsung will turn some of its patent filings into reality through its upcoming Note device, but if it does, automatic ejectable S-pen and foldable display are likely to be seen.
It is reported that the upcoming Note device might come with features like a 5.4-inch or 5.5-inch Super AMOLED display, Exynos 7422 processor, 16GB internal storage and 4GB RAM, 16mp main camera and 8mp front snapper, 4,100mAh battery and USB 3.1 Type-C port.