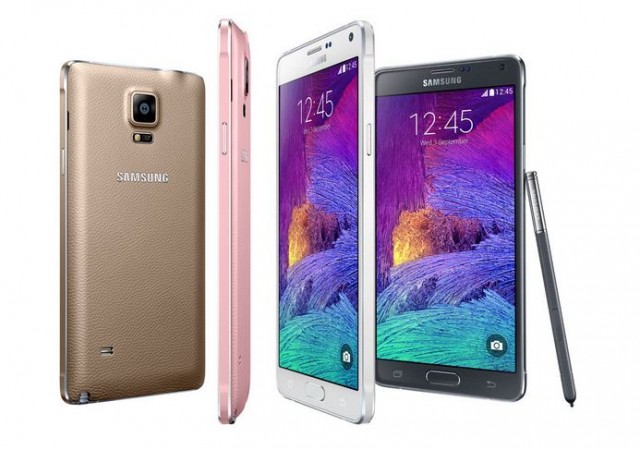 The focus has fallen on Samsung Galaxy Note 5 now that the Galaxy S6 and 6S Edge have been released. The new Note device is expected to be unveiled as early as August this year though Samsung is yet to reveal its release date.
It was earlier reported that Samsung Galaxy Note 5 might be announced in September by the time the Note 4 completes one-year term but Korean news site Daum has reported (translated via Google Translate) that the device could come as early as August.
Samsung fans will be excited by the prospect of seeing the Galaxy Note 5 early but it will also throw confusion on prospective buyers of the Galaxy Note 4 as its successor is not far away.
The Samsung Galaxy Note 5 will certainly come with several feature upgrades over its predecessor. Some might think of waiting for the upcoming device instead of buying the Note 4 but most gadget lovers will not wait for months for the arrival of a new device. One won't regret buying the Note 4 even if it's for a matter of just a few months as it is one of the best devices in the market.
The Galaxy Note 4 sports a 5.7-inch display with 1440 x 2560 pixels (515 ppi pixel density), which is currently the device with best screen resolution. It is powered by Qualcomm Snapdragon 805, runs on Android 4.4.4 KitKat (upgradable to Android 5.0 Lollipop), houses 16MP main camera with optical image stabilisation and a 3.7MP front snapper, comes packed with 32 GB internal memory with microSD up to 128 GB and 3 GB RAM, and Li-Ion 3220 mAh battery.
The South Korean electronics giant's upcoming device, the Galaxy Note 5 may be still a few months to go before hitting the stores but it expected to come with major feature upgrades. According to Know Your Mobile the device will not be powered by Exynos 7420 SoC seen in the Galaxy S6 but by even stronger processor called high-density EPOP memory that "combines 3GB LPDDR3 DRAM, 32GB eMMC (embedded multi-media card) and a controller."
According to reports that have appeared so far, the device is expected to sport a 5.9-inch display with Ultra HD screen resolution, and come packed with 4GB RAM. Venture Capital Post reported that it would sport a 6-inch Ultra HD 4K Display, powered by either Snapdragon 810 processor or Exynos 7420 SoC processor, and have features like Retina scanner, fingerprint scanner, wireless charging, scratch and dust resistant, water resistant, health conscious, and Heart Rate monitor.