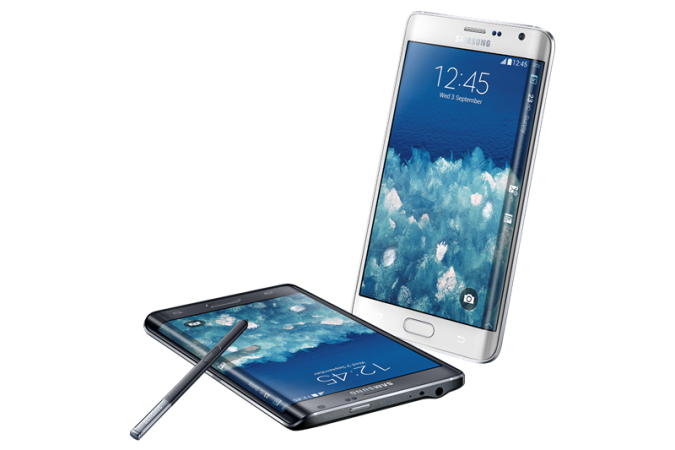 Samsung has been maintaining outmost secrecy on the release date, features and other details of its upcoming device dubbed as the Galaxy Note 5 and it is unlikely to talk about it officially till it is ready to be unveiled. However, several reports have claimed that it would see the light of day in September.
Interestingly, Executive Vice President of Samsung, Rhee In Jong, has hinted at an event this week on a possible unveiling of the Galaxy Note 5 in the third quarter of this year by revealing that Samsung Pay, a mobile payment service, would be launched along with the company's next high-end device, according to a report by Bloomberg.
It was earlier reported that the Galaxy Note 4 successor could be unveiled at the upcoming IFA 2015 event in Berlin before it is released to the stores after a few weeks.
The Samsung Galaxy Note 5 is expected to come with several feature upgrades over its predecessor. Here are killer features expected in the device:
1) Display: The Galaxy Note 5 is expected to sport a 5.4-inch or 5.5-inch Super AMOLED screen with resolution much better than the Note 4 and the Galaxy S6. It is also reported that the Note 5 might sport a 5.89-inch screen with 2160x3840 pixels (748ppi), and the Note 5 EDGE to have 5.78-inch screen with 762ppi. Screen size and resolution are not confirmed yet but it is almost certain that the upcoming Note device will come with good resolution.
2) Design: Samsung proved that it has the zeal to surprise gadget lovers with trendy design. After being criticised for lack of innovation in design after the release of the Galaxy 3 a few years ago, the smartphone makers returned strongly with the recently released Galaxy S6 which received accolades from critics and public alike for its dual-edge curved display. Now, several reports have claimed that the upcoming Galaxy Note 5 might also sport the same design.
3) Processor: According to reports, the Galaxy Note 5 is expected to be powered by a Exynos 7422 processor and the Edge model by a hexa-core Snapdragon 808 processor. However, Know Your Mobile claimed in a report that the device might come with a strong processor (Exynos 7422) called high-density EPOP memory that "combines 3GB LPDDR3 DRAM, 32GB eMMC (embedded multi-media card) and a controller."
4) Memory: The Galaxy Note 4 successor is expected to come packed with 16 GB internal storage and 4 GB RAM, which means it will be a great device for multitasking and gaming.