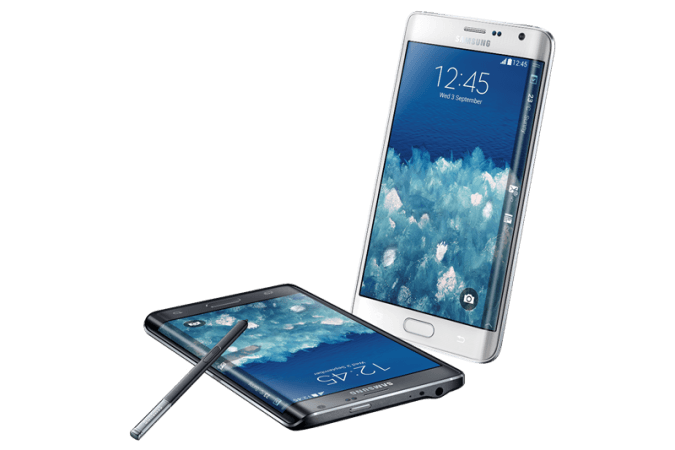 The release date of Samsung Galaxy Note 5 may be months away, but hype around it has already started building up with several reports revealing specifications expected in the device.
Samsung fans are expecting big from the upcoming next-generation device and a pleasant surprise could be awaiting them in the form of a powerful memory chip much superior to the one seen in the recently released Galaxy S6 and S6 Edge.
Samsung ditched Qualcomm processor and introduced its in-house Exynos 7420 SoC to the Galaxy S6. Now, a report by Know Your Mobile has claimed that the Galaxy Note 5 will come with even stronger processor called high-density EPOP memory that "combines 3GB LPDDR3 DRAM, 32GB eMMC (embedded multi-media card) and a controller."
"By offering our new high-density ePoP memory for flagship smartphones, Samsung expects to provide its customers with significant design benefits, while enabling faster and longer operation of multi-tasking features," Jeeho Baek, Samsung's Senior Vice President of Memory Marketing, told the website.
"We plan to expand our line-up of ePoP memory with packages involving enhancements in performance and density over the next few years, to further add to the growth of premium mobile market."
It was earlier reported that the Samsung Galaxy Note 5 would be powered by either Qualcomm Snapdragon 810 processor or Exynos 7420 SoC processor.
The next-generation Note device might come with features like Exynos 7420 SoC processor, 128GB internal memory with microSD card up to 128GB, 18MP camera with powerful sensor and 6 or 7MP front snapper, and 4K ultra HD video shooting ability, according to a report by 4K website. Venture Capital Post reported that the device might come with features such as 6-inch Ultra HD 4K Display, Heart Rate monitor, retina scanner, fingerprint scanner, wireless charging, scratch and dust resistant, water resistant, and health conscious.
The South Korean electronics giant is expected to launch its next Note series in the second half of this year though nothing is confirmed as of now. Korean news site Daum has reported (translated via Google Translate) that the Galaxy Note 5 could come as early as August, contradicting earlier reports that it might be unveiled in September, by the time the Galaxy Note 4 completes one-year cycle.
Samsung is very unlikely to reveal the price of its next-generation device but The Latino Post has predicted that it could fall in the price range of $900.