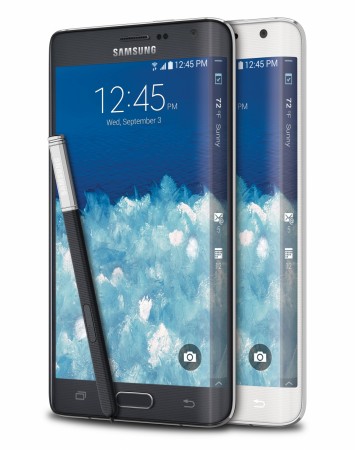 Samsung's investor conference call on Wednesday let out more details than expected. The company's executive vice president Rhee In Jong revealed plans to launch Samsung Pay in the US and South Korea, along with the next high-end smartphone, in September. Since the next high-end mobile device in Samsung's lineup is the Galaxy Note 5, it is only expected that the next flagship in the company's Galaxy Note line will be released later this year.
Rhee In Jong may not have directly spoken about the release of the Galaxy Note 5, but said the company delayed Samsung Pay release from July to September to combine it with the launch of its next high-end device, Bloomberg reports. It is not entirely surprising, as rumours already have it that the Galaxy Note 5 will be unveiled during the IFA 2015 in Berlin.
Last year, Samsung chose the IFA event to unveil its Galaxy Note 4 and Galaxy Note Edge. If the Korean tech company follows the same pattern, the handset will be released between 4 and 9 September, coinciding with the IFA 2015 dates.
In addition to the Galaxy Note 5 release, Rhee was optimistic about the success of its new payment platform. Unlike Apple and Google, which currently offer individual payment solutions, Samsung Pay reads the magnetic stripe on the back of the debit cards, making it compatible with 90 percent of magnetic strip card readers. This has been made possible by Samsung's recent acquisition of LoopPay in February, which develops technology for mobile payments.
Samsung hopes 15 to 20 percent of its smartphone owners to use the payment service.
Samsung is expected to launch two Note models, the Galaxy Note 5 and Galaxy Note 5 Edge. The specs will definitely be upgraded and the Edge variant is said to mirror the Galaxy S6 Edge with two-sided curved edges. The screen sizes on both models will measure 5.4- or 5.5-inch.
On the camera side, a 16MP camera with OIS will take charge of the primary shooter, while an 8MP sensor will fulfill selfie needs. Other possible specs include an improved Exynos 7422 chipset, 3GB RAM and 32GB storage.