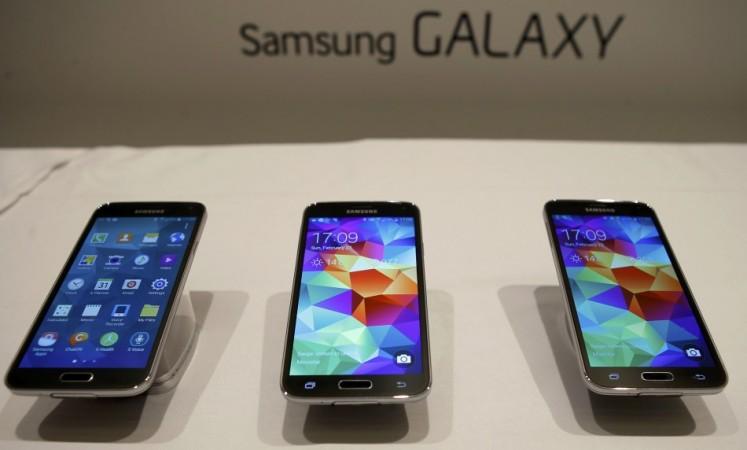 Samsung Electronics has not revealed the release date of Galaxy Note 4, but several reports suggest that the device would be unveiled in the second half of 2014. Note 3 was unveiled at the IFA event 2013, and its successor is also expected to be announced at the same event this year, which will fall in September.
Samsung Galaxy Note 4 is expected to wear a similar look to the recently unveiled flagship smartphone, Galaxy S5, though it's not sure if it will have a faux leather cover like its predecessor. It may be recalled that Galaxy Note 3 looks very silimar to Galaxy S4, except the faux leather cover, when it was released last year.
Samsung Galaxy Note 4 will also have a few features of Galaxy S5, like water and dust resistant, and fingerprint sensor. It is even speculated that the device may come with a metal design.
The South Korean electronics giant is expected to upgrade its upcoming device from processor to operating system, and even its camera. Note 4 is expected to sport an AMOLED Ultra HD, 3480 x 2160 pixel display and come with an advanced handwriting recognition feature - S Pen stylus - to unlock the device.
Galaxy Note 4 is expected to be powered by a 64-bit processor and run on Android 4.5 Lollypop, a new OS that will be released by Google this year. It will have advanced hardware design - 20 nm 4 GB DDR3 DRAM, and have a 3,600 to 3,800 mAh battery, according to The TheGalaxyNote4 website.
Samsung is also expected to upgrade the camera in Note 4, probably by increasing its megapixel. South Korean media house ETNews reported that Samsung had begun developing a 20MP camera, set to be released in the second half of 2014.
Interestingly, Apple Inc. is also expected to unveil its much-awaited flagship smartphone, iPhone 6 which may come in two variants - 4.7-inch and 5.5-inch models.
(Edited by Anu James)