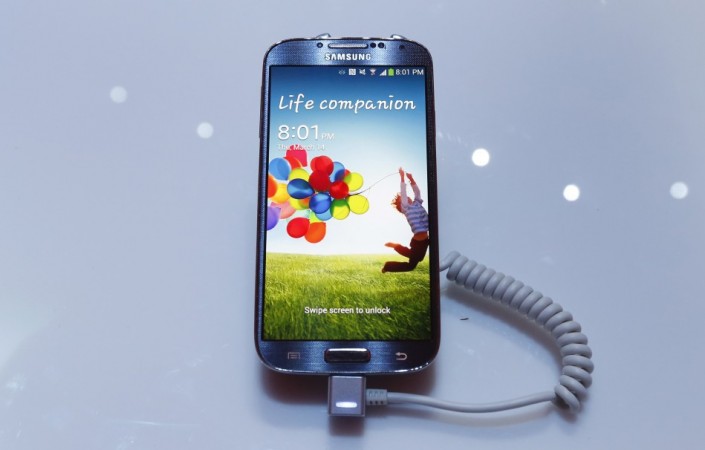 Samsung's next-generation Galaxy Note phablet is expected to come with an Exynos 5420 Octa-Core processor.
Samsung community blog SamMobile, citing a list of Galaxy Note 3 processor variants for different countries, said the Indian version of the phone will be powered by an Exynos Octa chipset. The next-generation Galaxy Note was speculated to be launched in two variants - Exynos 5420 Octa and Snapdragon 800.
According to the list, the Galaxy Note 3 3G model codenamed SM-N900 will pack Samsung Exynos 5420 Octa-Core chipset paired with ARM Mali-T628 MP6 and 3GB LPDDR3 (Channel A+B - 12.8Gbit+12.8Gbit) RAM, while Galaxy Note 3 LTE with model number SM-N9005 will feature Qualcomm Snapdragon 800 MSM8974 processor along with Adreno 330 GPU and 3 GB LPDDR3 (Channel A+B - 12.8Gbit+12.8Gbit) RAM. It was also said that some counties like Germany, Hong Kong and United Kingdom will get both the versions.
"If your country gets both processor variants, it is a decision based on the marketing plan of Samsung. Which means if there are LTE networks in your country, Samsung will start with the LTE variant (Snapdragon 800) first," SamMobile quoted its source as saying.
Galaxy Note 3 is also likely to come in a third variant - a dual SIM model. So far, China is the only country which will get the dual-SIM model, codenamed SM-N9002. As per the listing, this model will feature the Exynos 5420 processor with 3GB of LPDDR3 RAM.
Samsung is expected to pull the wraps off its much anticipated Galaxy Note 3 in Berlin on 4 September, two days before the IFA conference in Berlin which is scheduled for 6 September. Previous reports suggest that the device will come an with AMOLED screen with full HD resolution, 3GB RAM and a 13.0-megapixel camera with Xenon flash.
Click here to check SamMobile's full list.