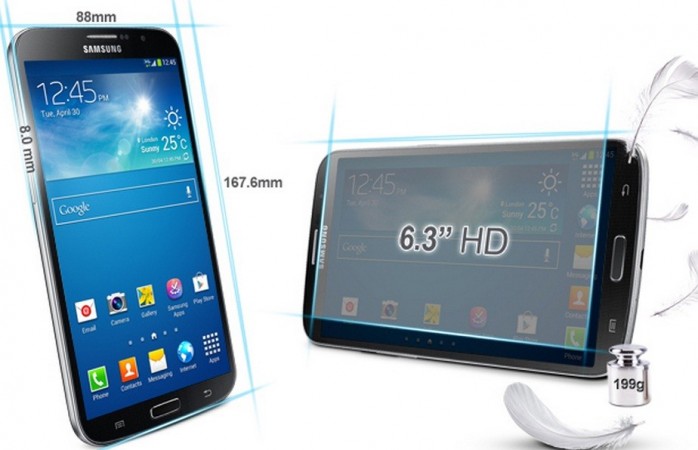 Samsung Galaxy Mega 5.8 and 6.3 smartphones will be soon getting the Android 4.4 Kitkat OS update. The news came through documents from Samsung's KNOX security suite, which confirms that the OS has been lined up for several Samsung devices.
The document also states that both the Galaxy Mega handsets as well as Galaxy S4 mini would come with pre-loaded KNOX security, once it updates with Android 4.4 Kitkat OS.
The document snapshot can be seen here.
The document however, fails to mention flagship devices such as Galaxy S4 and Galaxy Note 3. But it has been speculated that these devices will also get the updates if the mid-range handsets are getting one.
Recent reports also suggest that Samsung Galaxy S3 and Note 2 handsets too will receive the Kitkat OS treatment, according to Sam Mobile. The galaxy S3 GT-I9300 and GT-I9305 models are said to be the first once to get the update. The OS update is also said to bring some of the Galaxy S4 features to its previous iteration. The features can be seen here.
In related news, the Korean tech firm has quietly launched the Lite versions of the existing low-end devices tipped as Galaxy Fame Lite and Galaxy Trend Lite. The handsets are available only in Netherlands for now.
Changes in Galaxy Fame Lite from the original Galaxy Fame model:
- Camera downgraded from 5 megapixels to 3 megapixels
- Processor downgraded from 1GHz to 850MHz
- NFC feature removed
- No front facing camera
Changes in Galaxy Trend Lite from original Galaxy Trend model:
-Camera downgraded to 3MP
-Front camera removed
The device is said to be similar with that of its European version of Galaxy Trend, which was launched in India recently.