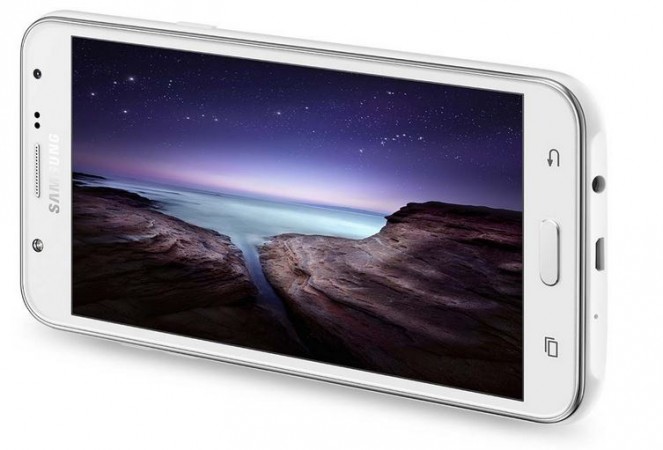 The Galaxy S7 and Galaxy S7 edge that are schedule for release at the upcoming Mobile World Congress in Barcelona have hogged the limelight at the moment and there is another big device, the Galaxy Note 6, in the offing, but that has not stolen all the hype from the Galaxy J7 (2016).
Yes, hype around Samsung's 2016 edition of the Galaxy J7 has started gaining momentum as its release date appears to be not very far off. In fact, it is expected to be released in June, a couple of months before the next Note device is launched.
Expectations on the upcoming Samsung device from J series are high after the success of its predecessor that was released last year. The smartphone is expected come with several feature upgrades over the Galaxy J7 (2015).
[Read: Samsung Galaxy J5, J7 (2016): All we know so far]
The South Korean electronics giant is yet to reveal the specifications of the Galaxy J7 (2016) but let's have a look at how it will stack up against the Galaxy J7 (2015) based on leaked information:
Display: The Galaxy J7 (2015) has a 5.5-inch Super AMOLED capacitive touchscreen with 720x1,280 pixels (267 ppi pixel density), its successor is expected to sport a 5.5-inch display with 1,920x1,080 pixels.
Processor and software: The Galaxy J7 (2016) is expected to be powered by either an Exynos 7870 processor or a Qualcomm Snapdragon 615 processor clocking at 1.5GHz and run on Android 6.0.1 Marshmallow, while its predecessor has a Qualcomm Snapdragon 615 /
Exynos 7580 processor and run on Android 5.1 Lollipop (should be upgradable to Android Marshmallow).
Storage: The Galaxy J7 (2015) comes packed with a 16GB internal memory (expandable up to 128GB) and 1.5 GB RAM. However, GFXBench has claimed that the new device from J series will have a 10GB internal storage (perhaps with a microSD card slot) and 3GB RAM.
Camera: It is reported that the Galaxy J7 (2016) will house a 12MP main camera and a 5MP front-snapper. On the other hand, the Galaxy J7 (2015) has a 13MP main camera with f/1.9 and 28mm, and a 5MP front-snapper with f/2.2 and 23mm.
Battery: The Galaxy J7 (2016) is being reportedly spotted on the Federal Communications Commission (FCC) with a 3,300mAh battery, compared to a 3,000mAh battery seen in its predecessor.