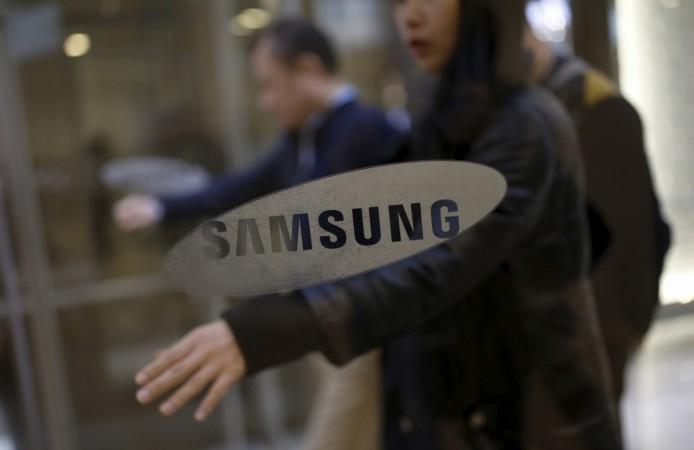 Samsung's just released flagship devices, the Galaxy S7 and Galaxy S7 edge, have been hogging the limelight for the last few months, pushing cheaper handsets completely out of media glare. The upcoming next-generation Note device will be the main attraction till its release in the third quarter of this year, but that doesn't mean Samsung is focusing only on high-end devices. The fact is, the company is set to release an array of mid-range and budget smartphones this year.
The South Korean electronics giant is expected to release at least five devices in the first half of this year or latest by the third quarter. Following good response from consumers last year, Samsung released 2016 version of Galaxy A3, Galaxy A5, Galaxy A7 and Galaxy J1. Now, the company is reportedly keen on releasing a few devices like the Galaxy J2 (2016), Galaxy J3 (2016), Galaxy J5 (2016), Galaxy J7 (2016) and Samsung Z1 (2016).
A device with model number SM-J210 has been spotted on Zauba, a website that keeps track of imports and exports in India, for testing and evaluation. The device that has a price tag of Rs. 6,868 is believed to be the Galaxy J2 (2016).
The Galaxy J3 (2016) was released into the market by Virgin and Boost Mobile in January this year. Now, it's been reported that the AT&T variant of budget smartphone is in the offing. Popular leakster Evan Blass @evleaks has even shared the alleged pictures of AT&T's Galaxy J3 (2016).
Another cheap device that is expected to be released this year is Samsung Z1 (2016), an upgraded version of the original Samsung Z1 that was launched in January 2015 with Tizen operating system. SamMobile has reported that the smartphone has model number SM-Z150 and could sport an AMOLED display.
However, the most awaited mid-range devices from Samsung are perhaps Galaxy J5 (2016) and Galaxy J7 (2016). The company is tight-lipped on the release date of these devices but they are expected to be launched in June. The devices received great response from consumers last year and their successors are also expected to go in that line.
With several markets across the globe having reached saturation stage, the focus of smartphone manufacturers will be on emerging and price-sensitive markets like India where the demand for budget smartphones has increased over the years.
Market research organisation GfK revealed in its reports that India was a key driver in growth of worldwide smartphone sales in 2015, witnessing "unit growth of 34 percent year-on-year, driven by its dominant low-end (sub-$100 / around Rs 6,700) price band segment, which saw unit growth accelerate to 76 percent year-on-year." It went on to say that there is plenty of room for demand in the country with penetration of budget smartphones standing at only 24 percent in the last quarter of the year.