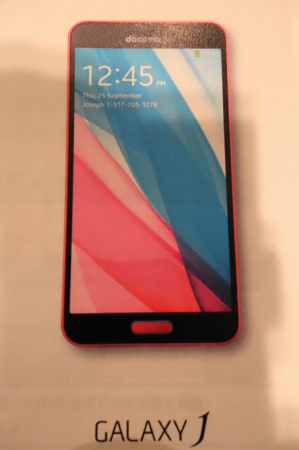 South Korean electronics giant Samsung has announced that Samsung Galaxy J will be launched in Japan with mobile carrier NTT DoCoMo.
The tech firm did not reveal the date of the launch and only a few specifications of the latest flagship device are known.
Samsung Galaxy J looks similar to Galaxy S4 and carries features of the recently released Galaxy Note 3 phablet. Some of the specifications which have surfaced online include:
-Snapdragon 800 processor
-3GB RAM
-32GB in-built storage space
The Samsung Galaxy J will come in two variants of Coral Pink and Lapis Blue, which will be seen for the first time in any of the Samsung handsets, according to Redmond Pie.
The handset sports a 5in 1080p display and is likely to come with DoCoMo network service after the release. Since the smartphone is said to be Japan-centric, some region exclusive extras like 1Seg TV tuning will also be available in the handset, reports Engadget.
Moreover, Samsung has been concentrating on flip phones with installed dual screen, after working on the curved screen technology. According to a document, a device codenamed - SM-W2014, which is a flip phone, revealed some of the specifications which included:
-Snapdragon 800 processor
-2GB RAM
- Dual 3.7in Super AMOLED touchscreens with 800x480 resolution
- 13 megapixel rear camera, 2 megapixel front camera
-Android 4.3 Jelly Bean OS
Other details can be found here.