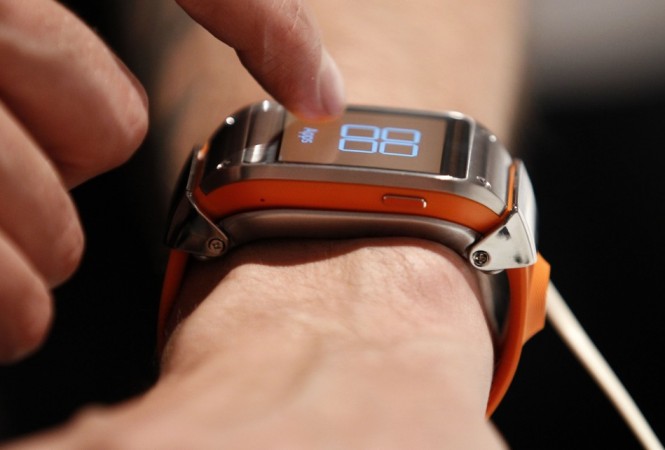 Samsung's recent flagship smartwatch, Galaxy Gear, apart from supporting the Galaxy Note 3 and Galaxy Tab 10.1 tablet, will now also support the flagship smartphone, Galaxy S4. The Korean smartwatch will reportedly be compatible with the Galaxy S4 smartphone starting October.
Galaxy Note 3 tablet was the only device that supported the Galaxy Gear initially, and the "Gear Manager" app which links the device with the watch was not compatible with any other handset.
Apart from S4, the smartwatch will also be compatible with Galaxy S3 and Note 2 by the end of this year (December), according to DJ Lee, president of strategic marketing of Samsung.
"All functions of the Gear will be connected to the Galaxy S4 smartphone by next month and the connection will be expanded to Galaxy Note2 and Galaxy S3 by the end of December," Korea Times quoted Lee.
Samsung is also working to improve its flagship smartwatch as it needs a little improvement in user interface and user experience. "We've acknowledged that our Gear lacks something special. With more investment for user interface and user experience, Samsung devices will be better in terms of customer satisfaction," a Samsung official added.
DJ Lee also rubbished rumours of the Korean tech firm creating a new Galaxy Gear smartwatch.
Samsung is also gearing up to introduce its smartphones comprising of curved screens in the month of October. "We plan to introduce a smartphone with a curved display in South Korea in October," stated DJ Lee, president of strategic marketing of Samsung.
The Korean tech firm gave a glimpse of the curved screen smartphones in January this year and has decided to introduce such technology in the smartphone segment market to move strides ahead of its competitors such as Nokia, Sony and Apple.